La crème à raser
REC109
Make your shaving cream only with natural ingredients
Make your shaving cream
Whether it's for men or women, shaving and waxing are part of our beauty routines.
To facilitate shaving we use shaving foam or other products to facilitate the sliding of the razor.
As with all the treatments we use, it is important to pay attention to the compositions.
So today we suggest that you make your own shaving cream only with natural ingredients.
You'll see, it's very simple.
Before starting your DIY recipes, it is important to download the recommended hygiene rules HERE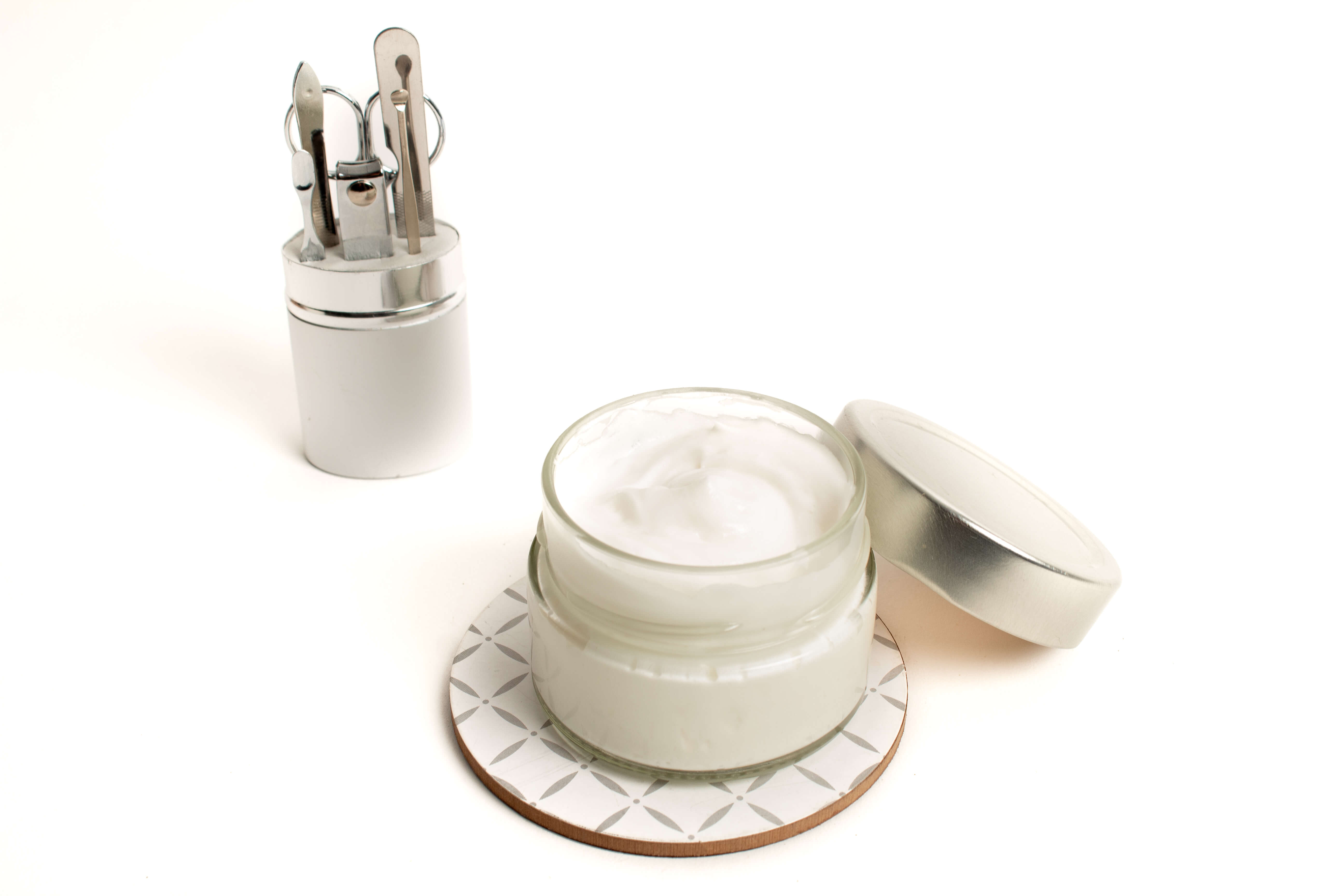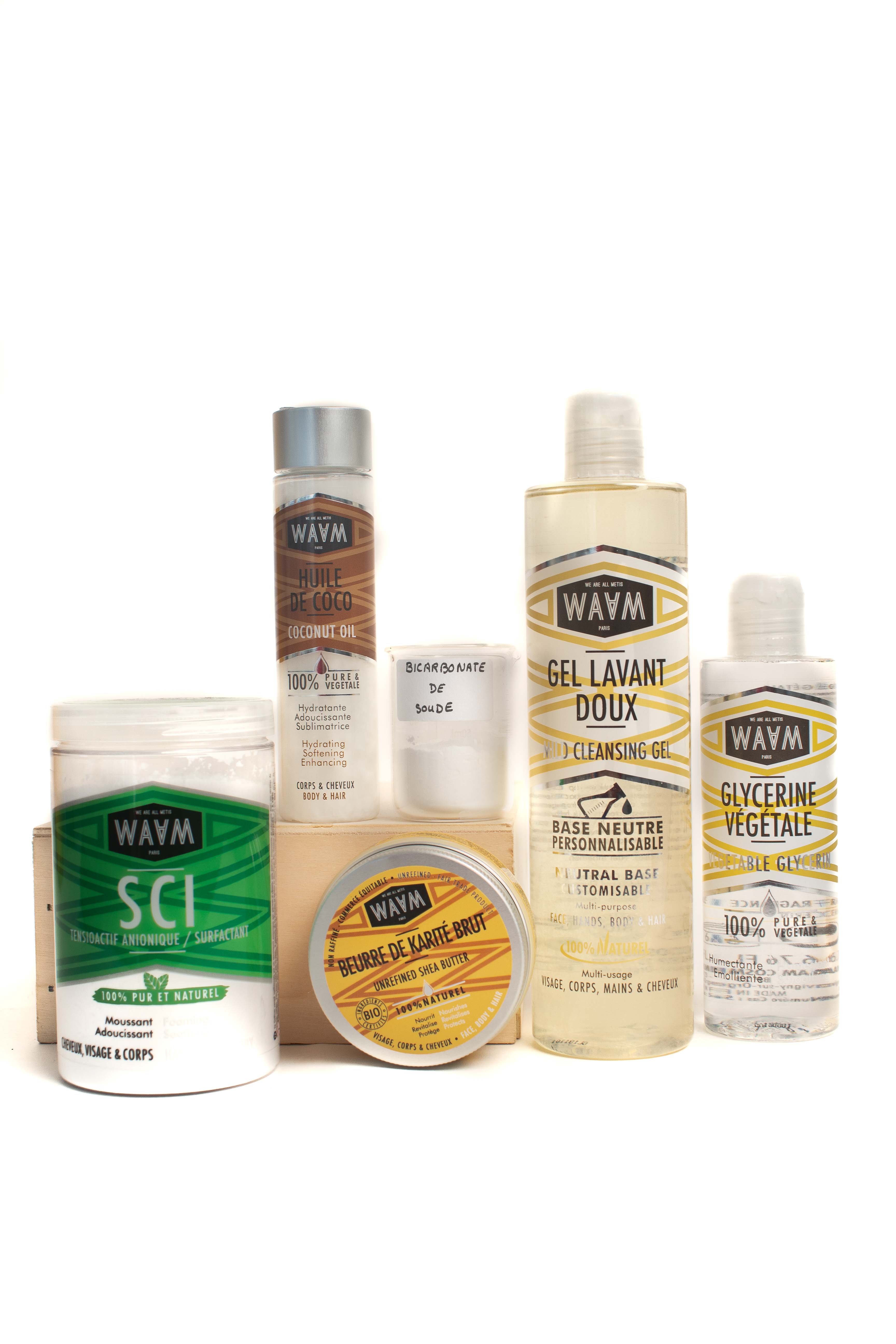 Recipe
— Take one of the bowls and mix the washing base, glycerin and baking soda in it.
— In the second bowl add coconut oil, shea butter and SCI.
— When your mixture is homogeneous transfer it to the first bowl.
— Mix this time using a hand blender.
— Your recipe is finished when you have obtained a very white and voluminous homogeneous mixture.
How to use your shaving cream?
Take the amount of cream you need.
Apply it on the area you want to shave and pass the razor.
When shaving is finished, rinse with clear water. You can apply vegetable oil or shea butter to soothe your skin and protect it from irritation.
Your preparation may freeze slightly due to coconut oil and shea butter.
To obtain a homogeneous texture, place your bottle under lukewarm water and shake vigorously.
To be used within a month.
Zoom on coconut oil
Coconut oil is hydrating, softening and enhancing.
It has so many exceptional nutritional qualities that it transports us very quickly to the sunny islands.
A mythical beauty ritual from the tropics, coconut oil is naturally rich in saturated fatty acids.
It has extraordinary emollient properties. It deeply nourishes the driest hair and delicately softens damaged skin.
Very rich in lauric acid, its powers are innumerable: it reduces cellulite, reduces wrinkles and age spots.
Its strong composition of purifying fatty acids makes it an excellent protector of the skin and hair.
SCI (Sodium Cocoyl Isethionate) is a natural surfactant from coconut. Thanks to it, your shaving cream will keep its shape and it will give the foaming side to your preparation.
SCI also has softening properties.