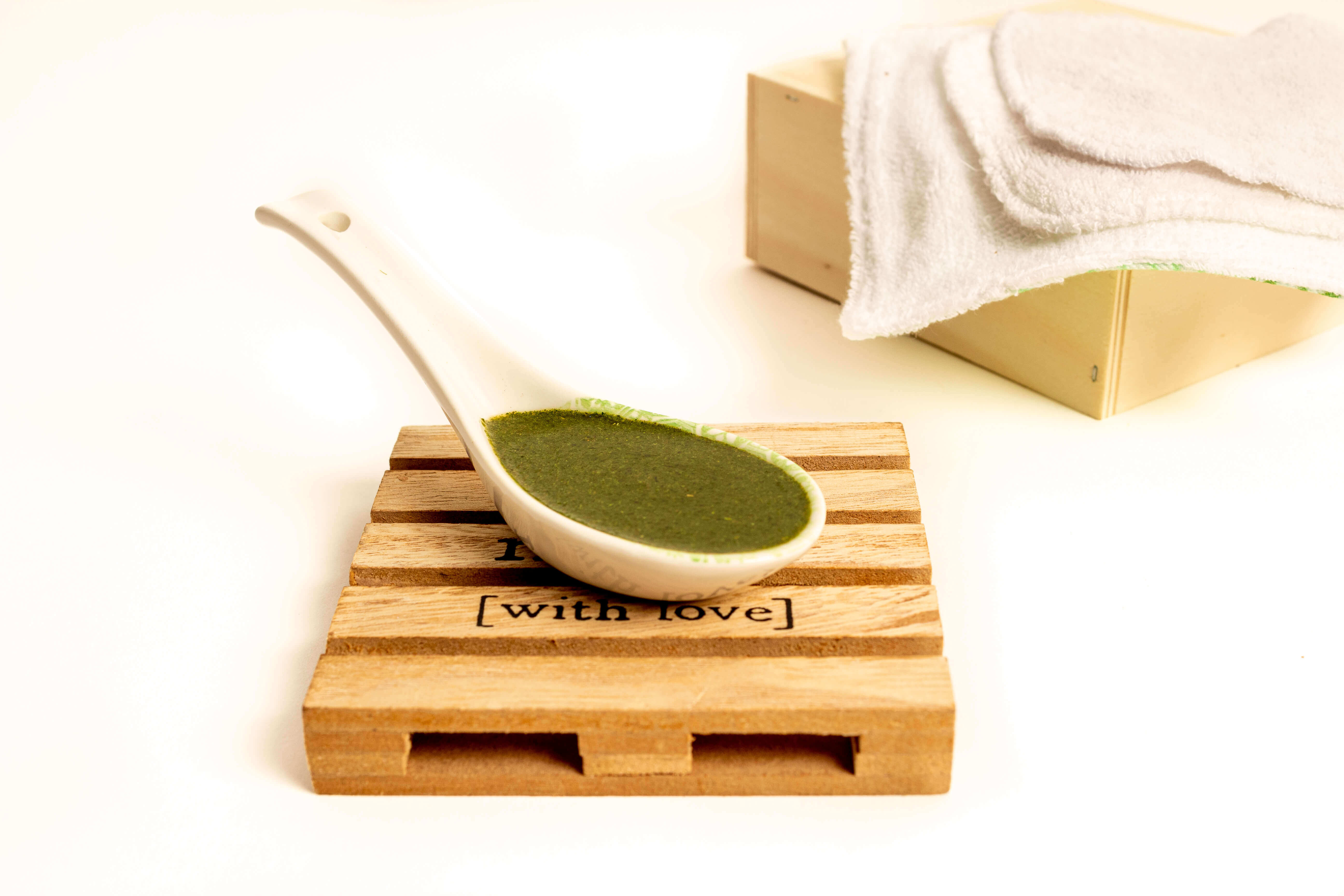 The anti acne mask
REC145
Discover the purifying power of neem powder in this anti acne mask
To take care of acne-prone skin, there are natural solutions. We have offered several on the blog. Today, we introduce you to a new ingredient that works miracles for acne-prone skin: neem powder.

Before starting your DIY recipes, it is important to download the recommended hygiene rules HERE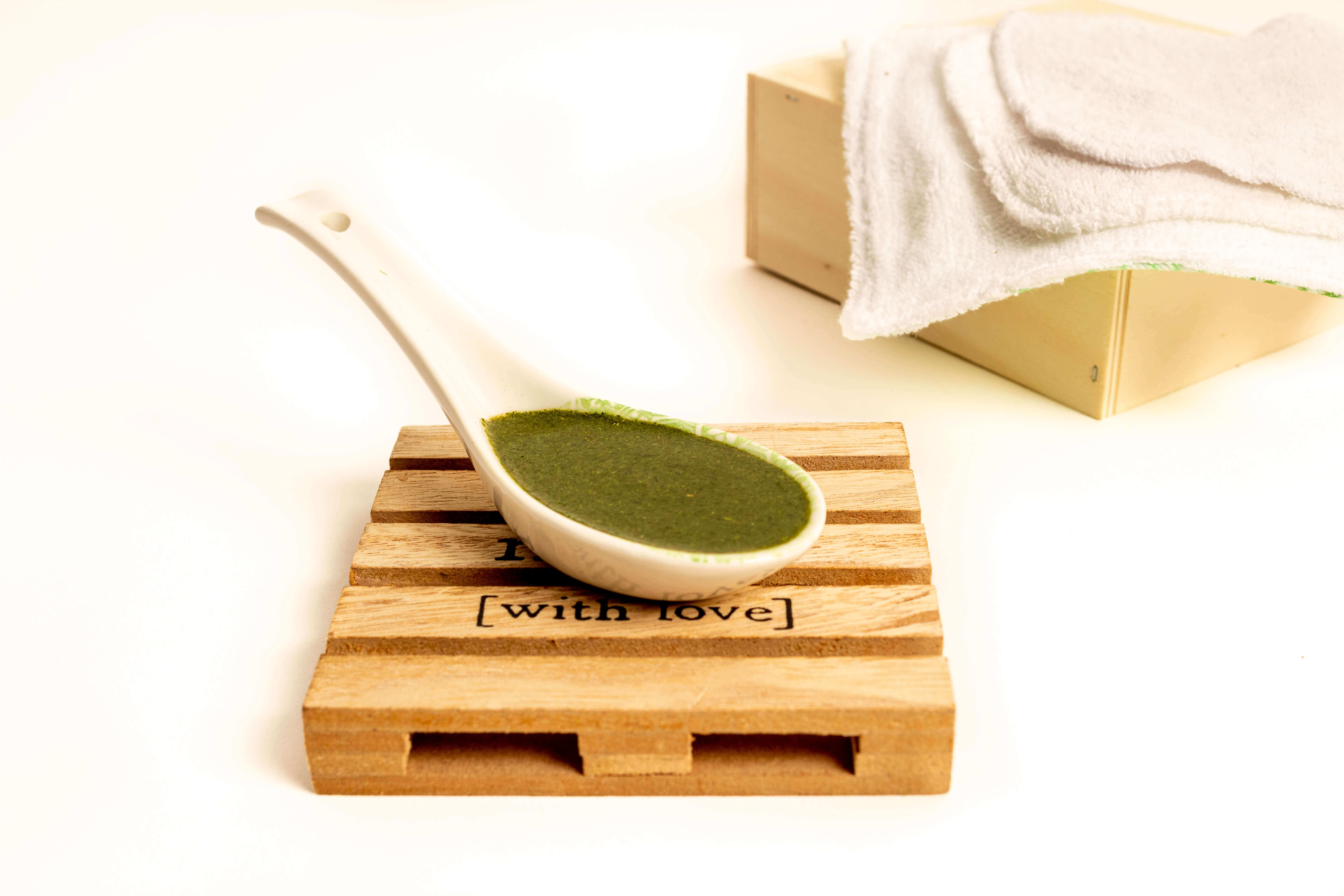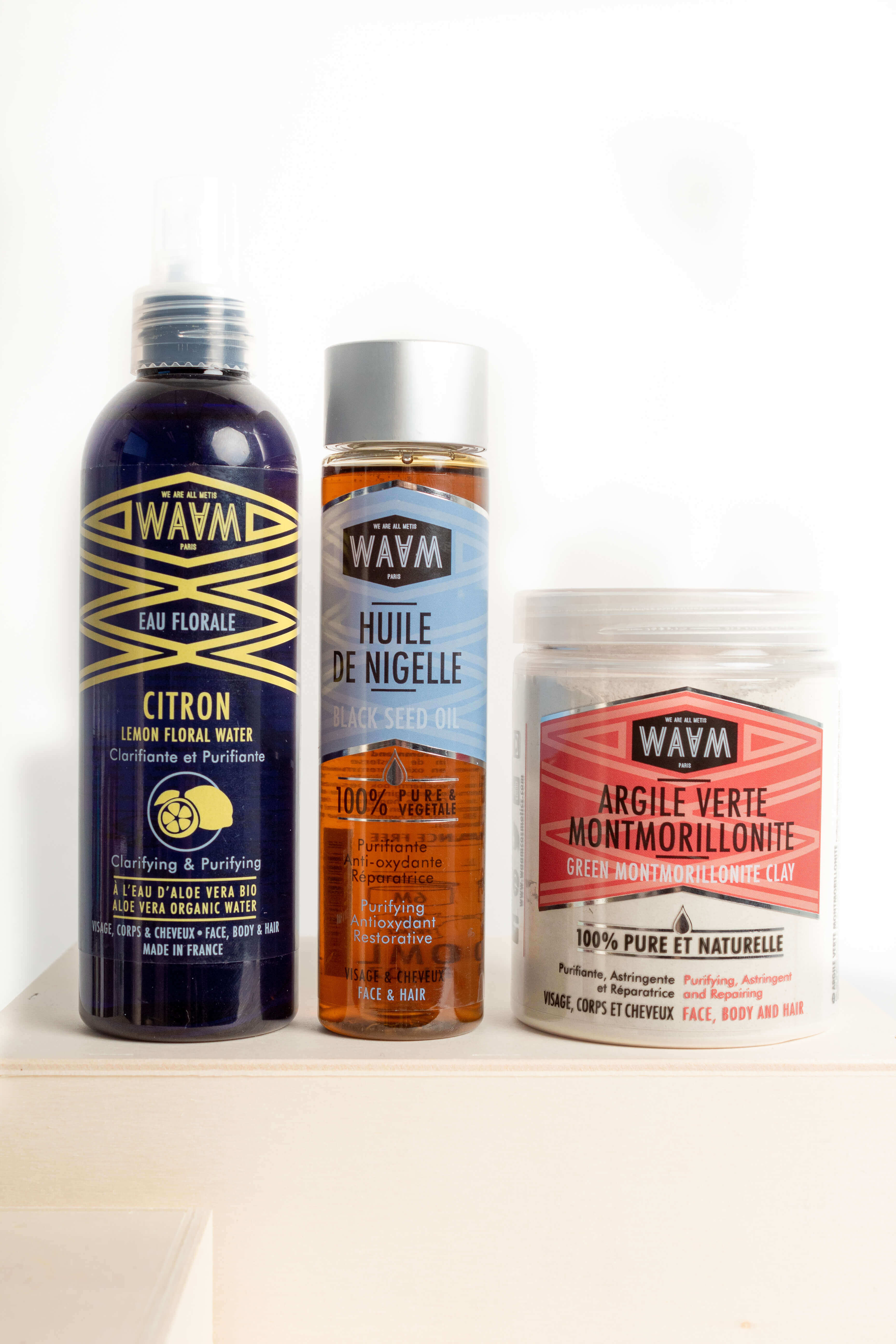 Equipment :
1

bowl

 to mix ingredients
Recipe
— Pour the neem powder and green clay into the bowl. Mix the two ingredients before adding the lemon floral water.
— Mix everything until you get a very homogeneous texture. You can add black seed oil and two drops of tea tree essential oil.
— Mix one last time.
— Your acne mask is ready.
Vous pourrez réaliser la recette jusqu'à 6 fois à partir des produits cités ci-dessus.
How to use the acne mask ?
Before applying the anti-acne mask on your face, you can make a gentle exfoliation to remove the dead cells and free the pores.
Then apply the mask all over the face, avoiding the eye area. Leave on for 15 minutes before rinsing with clear water.
Follow with your serum and / or day care.
This mask is for single use only, it cannot be kept.
. Repeat the operation every 15 days or once a month, depending on the needs of your skin.
The benefits of anti-acne mask
Do you remember our first acne mask recipe? It was made from green clay, lemon floral water and black cumin oil.
We find these same ingredients in this new mask recipe.
To make this an exceptional treatment, we have added neem powder and essential oil of tea tree.
These two ingredients are purifying and sanitizing.
They are recommended for oily skin in general, prone to imperfections.
Essential oils should be used with care. Keep out of reach and sight of children.
Do not use pure.
Do not use in children, pregnant or nursing women, and people sensitive to essential oils. Consult a health care professional for drug treatment or other uses.
Do a test in the bend of the elbow 48h before application.