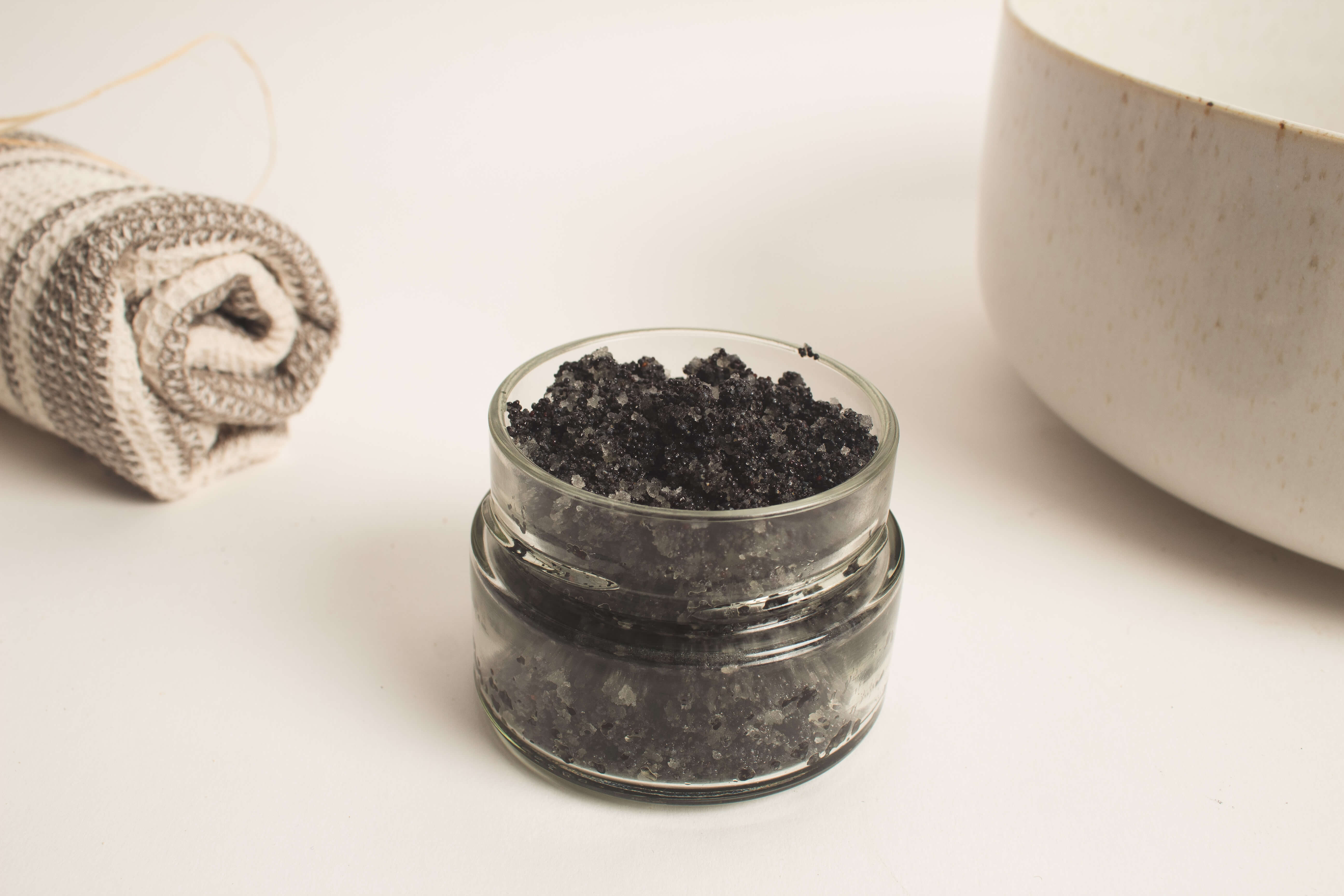 Poppy seeds body scrub
REC178
Scrubs are part of our routines to have a smooth body throughout the year. This body scrub contains poppy seeds that will eliminate your dead cells.
Make a body scrub
Before starting your DIY recipes, it is important to download the recommended hygiene rules HERE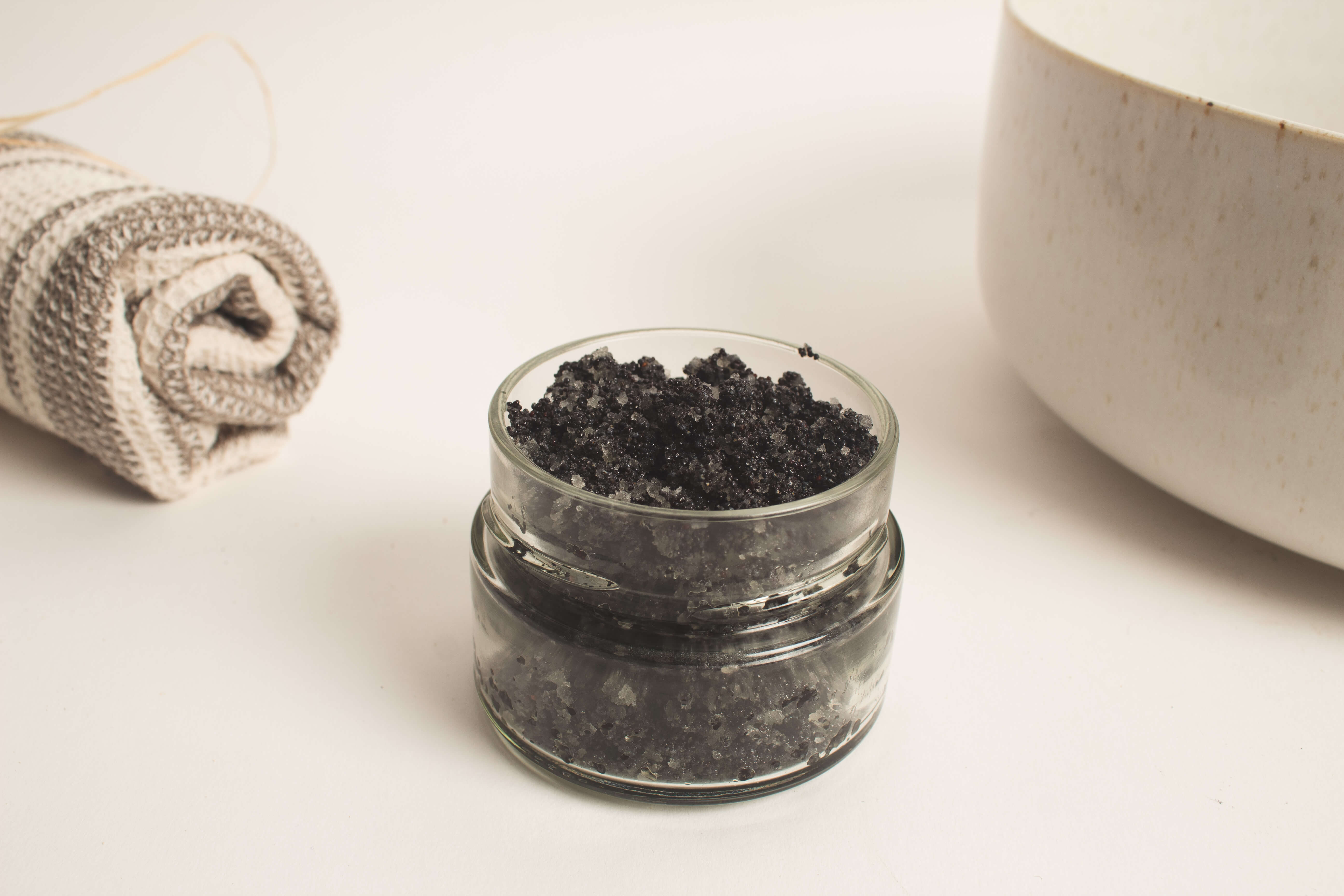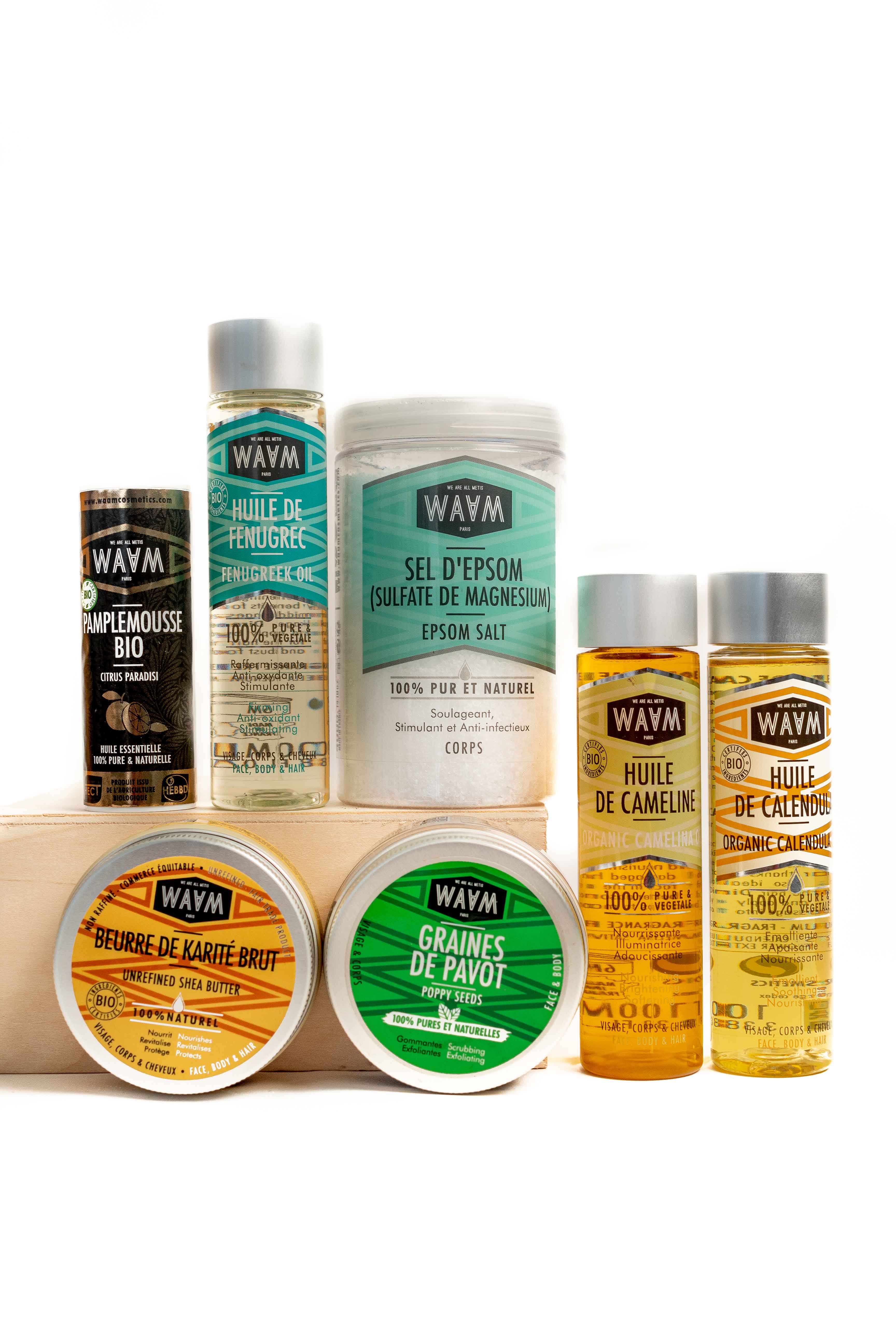 Recipe
— Weigh the oils and mix them.
— Weigh the raw shea butter and melt it in a double boiler.
— While the butter is melting, you can weigh the salt and add it to the oil mixture.
— Weigh and add the poppy seeds.
— Finally add the melted shea butter.
— Mix well and transfer your recipe to a jar to keep it.
You can make the recipe up to 3 times from the products listed above
How to use your scrub ?
Apply the scrub to the body using gentle circular movements. Rinse with warm water. Your skin is soft and hydrated.
Focus on the ingredients
Calendula oil will offer you all its restorative benefits to nourish and soothe even the most delicate skin. This oil has the distinction of being considered a hypoallergenic oil.
Its composition rich in antioxidants gives it protective properties, notably helping to regenerate skin cells and protect the skin from skin aging.
Fenugreek oil helps prevent the signs of skin aging and soften the skin. Rich in antioxidants, it is particularly nourishing and plays a role in cell renewal.
Camelina oil has a dry feel and absorbs quickly. It helps to soften the skin and restore its radiance.
Also known as magnesium sulfate, Epsom salt is extracted from natural underground deposits. 
Epsom salt facilitates the elimination of toxins. It has a soothing function and is rich in magnesium.
Poppy seeds are rich in minerals and a good source of fatty acids. 100% natural, they will beautify your skin and give them all the benefits of a real exfoliation.
Essential oils should be used with caution. Keep out of reach and out of sight of children. Do not use pure. Do not use in children, pregnant or nursing women, and people sensitive to essential oils. Consult a healthcare professional for drug treatment or any other use. Perform a test in the bend of the elbow 48h before application. Some essential oils can be photo-sensitizing: avoid sunbathing after applying a product containing these Essential Oils.
Limonene, citral, linalool.