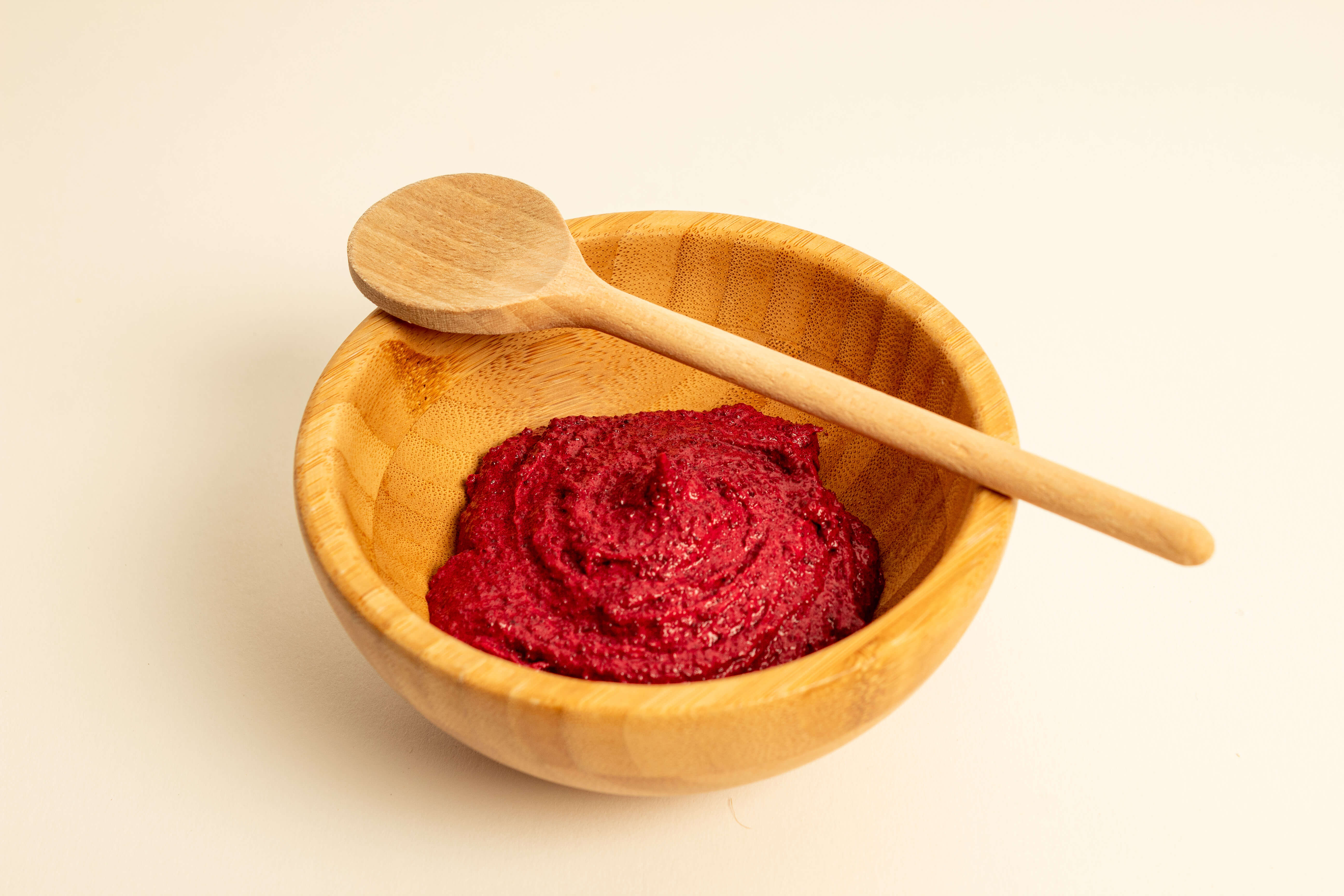 The fortifying hair mask
REC151
Discover the benefits of hibiscus powder by creating a fortifying hair mask
Make an easy fortifying ahir mask
We take care of our hair today with a mask that will give them more strength, stimulate their growth and give them more shine.

Before starting your DIY recipes, it is important to download the recommended hygiene rules HERE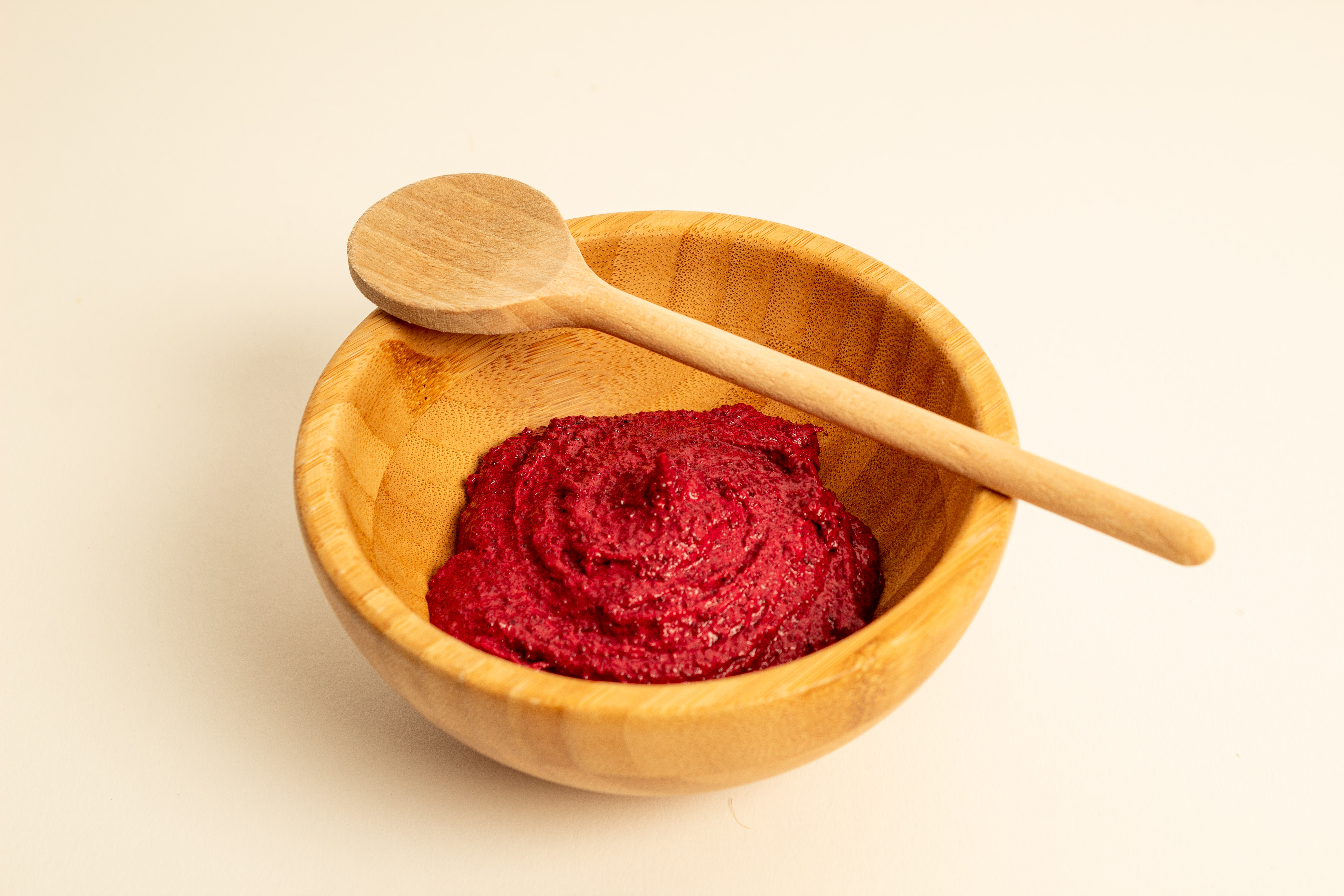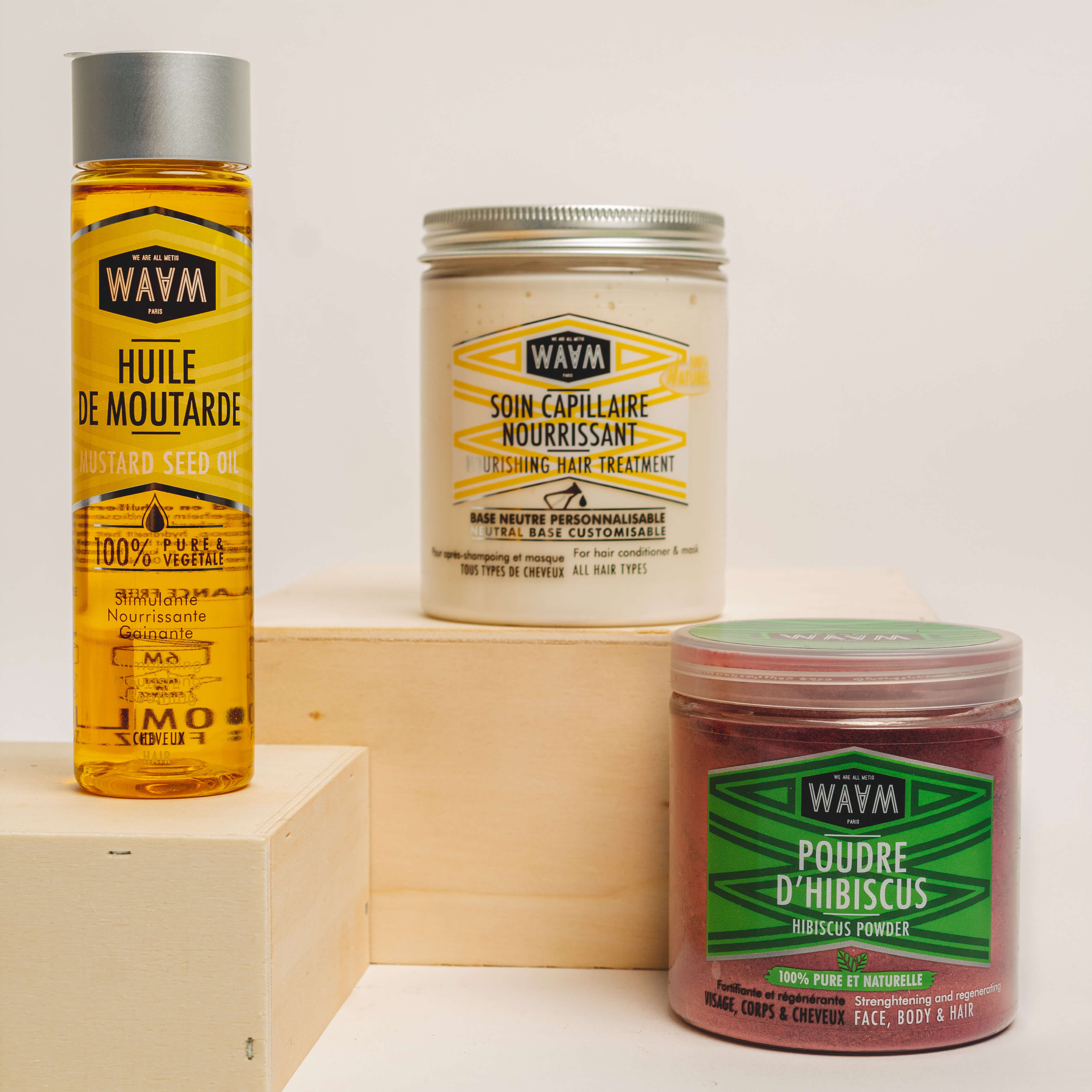 Equipment :
1

bowl

for mixing ingredients
Recipe
— Place the nourishing hair care in the bowl.
— Add the hibiscus powder and mix.
— Finish with the mustard oil and mix everything until you get a homogeneous preparation.
— The mask is ready.
You can make the recipe up to 6 times from the ingredients listed above.
How to use your fortifying hair mask ?
It is a treatment that you can use before or after shampooing. Apply it from roots to ends. Let it sit for at least 20 minutes under a plastic film, preferably.
Then proceed to rinsing.
Hibiscus powder can be difficult to remove, especially on frizzy hair. Apply conditioner to your hair (nourishing hair care is very good), leave on for a few minutes and rinse.
Your hair will be shinier. If you have dandruff, hibiscus powder will help cleanse your scalp. Hair will grow more easily.
If you have fair hair, be aware that hibiscus powder can give mahogany highlights. You can of course use it, but reduce the pause time.
The mask is made to integrate into your hair growth routine.
Zoom on Hibiscus
Hibiscus is a flower that grows mainly in Africa and India. Once dried, this red flower is used in cooking and cosmetics.
Rich in vitamin C, hibiscus is a very powerful antioxidant. In Africa, it is often consumed in the form of a drink and tea called "bissap".
In cosmetics, hibiscus is used in powder form. It makes the skin softer; it's also used in makeup.
Used in hair care, hibiscus will strengthen the hair, stimulate growth and cleanse the scalp. Hibiscus is also used in natural colors to give beautiful reflections.