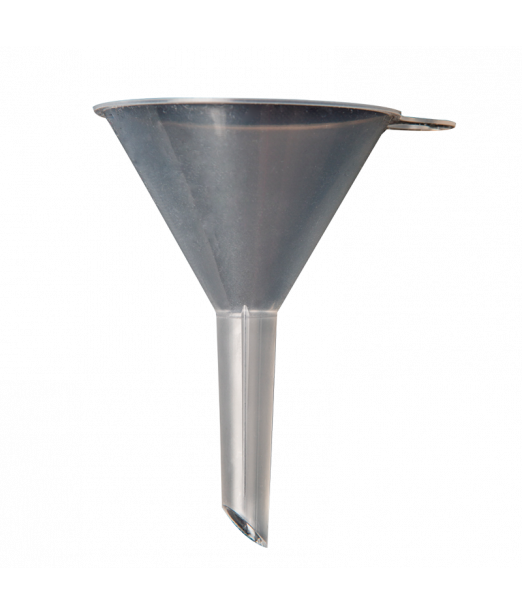  
FUNNEL
Product sheet
Dimension
Length = 50mm. Rod length = 40mm. Rod diameter = 5mm
Color
Transparent.
Material
Polypropylene.
Use
This little funnel will make you crack! Ideal in size for your DIY recipes, it will allow you, for example, to transfe losing any product ! So you spill less and mess less. This funnel allows rapid flow thanks to an angle of 60° Very practical, the handle has an eyelet to be able to hang the funnel
In practice !
To add your liquid to your preparation, place the funnel above the container to which you want to add your mixture. Pour gently.
WAAM tips
Want a shower gel recipe that looks like you?
Don't hesitate to make many recipes with your pretty little funnel.

For even more beauty tips and DIY recipes, go to our section "DIY recipes" .
Cleaning and disinfection
This funnel is reusable, easy to clean and disinfect. We advise you to wash it by hand, to ensure efficient washing. Dry it with a clean, dry cloth.
Customers who bought this product also bought: