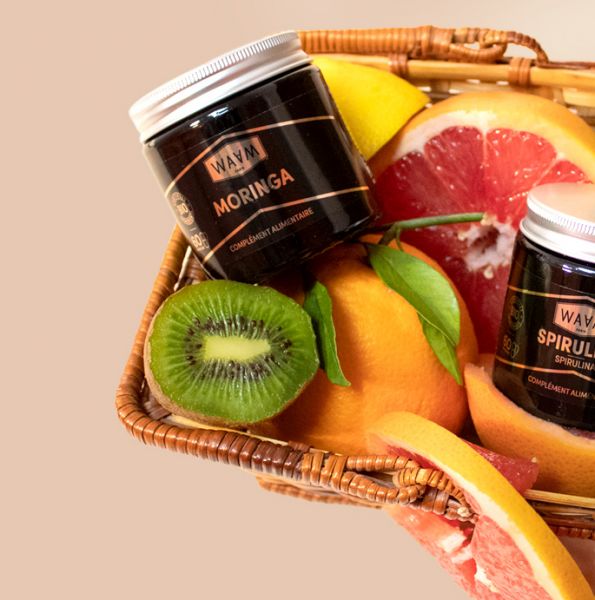 Detox, energy... How to use food supplements?
Our dietary supplements or superfoods are plant or seaweed extracts reduced to a powder so that they can be consumed and absorbed more easily by the body. They have many benefits for the hair, skin and overall health.
We appreciate them because they are simple to use on a daily basis and are easy to incorporate into our diet. In addition to Baobab and Moringa powders, we now offer 7 new vegan and organic-certified food supplements.
Here's our advice on choosing the right supplements for you, according to their properties.
WE APPRECIATE YOUR FEEDBACK
Did you like this story?