 
Face, Body and Hair
Properties : Firming, purifying, soothing
Uses: Face lotion, cleansing lotion, firming and anti-cellulite treatments
Indications : Combination toi oily skin, dull complexion
We are progressively changing our floral waters design. Our products are still the same.
Fragrant Verbena floral water
Firming, purifying, soothing
The fragrant verbena floral water softens and soothes the skin while purifying it. Recommended for combination to oily skin, it brings luminosity to the complexion. It also helps to soothe sensitive skin by giving them calm and well-being thanks to its delicate odor.
An exceptional source of benefits for the skin, Verbena floral water is also praised in body care for its firming and toning action, hence its use in many slimming and anti-cellulite treatments.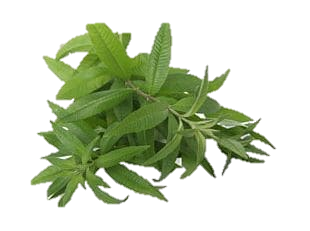 The botanical minute
Fragrant Verbena is also known as lemon verbena and is widespread in temperate regions. It is also native to South America, where, this shrub 1 to 3m high grows between 0 and 3000m above sea level.
It is a very fragrant aromatic plant and often used in infusion and liqueur preparations. "
INCI : ALOE BARBADENSIS LEAF WATER, LIPPIA CITRIODORA FLOWER/LEAF/STEM WATER, DEHYDROACETIC ACID, AQUA, BENZYL ALCOHOL, CITRAL, LIMONENE, GERANIOL, CITRONELLOL
More infos :
Aloe barbadensis leaf water : Aloe Vera gel is very hydrating, it promotes elasticity, scarring and prevents skin aging. For the scalp it promotes the production of collagen.
Lippia citriodora flower, leaf, stem water : Verbena leaves, flowers and stems floral water
Benzyl alcohol : Benzyl alcohol is a natural or synthetic preservative.
Aqua : Water
Dehydroacetic Acid : Dehydroacetic Acid is a natural or synthetic preservative.
Citral : Verbena essential oil component (naturally present in the leaves)
Limonene : Verbena essential oil component (naturally present in the leaves)
Geraniol : Verbena essential oil component (naturally present in the leaves)
Citronellol : Verbena essential oil component (naturally present in the leaves)
Origin : France
Part used: : Flowers, leaves, stems
Process of obtaining : Flowers, leaves, stems distillation of organic Aloe Vera leaves at atmospheric pressure.
Composition : Aloe Barbadensis Leaf Water, Centaurea Cyanus Flower Water, Geogard 221
Solubility : Miscible in water
Texture / odor : Transparent liquid
PACKAGING : 6.76 fl oz container with spray pump
Find out more about our packaging
How to reuse your empty bottles ?
CONSERVATION :
Keep away from light and heat, at room temperature in its original closed packaging. Verbena floral water can also be kept in fridge for an enhanced tonifying and refreshing effect.
PRECAUTIONS :
If swallowed, rinse your mouth.
Did you know ?
At the time, verbena was a sacred plant for the Gauls, among the Romans it was dedicated to Venus and the Druids used it to purify the altars of sacrifice, read the future and cast spells. Verbena was often called witch herb.
Benefits of Verbena floral water
- Purifying and astringent
- Firming, tonifying
- Soothing and calming
- Refreshing
How to use it ?
- Sprayed directly on a cleansed skin
- Integrated in a cleansing recipe
- As a firming principle ingredient in your slimming and anti cellulite care
- As an invigorating cleansing lotion
For whom?
Suitable for the whole family, even pregnant and lactating women
Combination to oily skin
Dull skin complexion
Cellulite
What product (s) to combine with?
Vegetable oils
Hydrating milk
clays
Tip for Verbena floral water use :
For an invigorated complexion and a moisturized skin : Spray some Verbena floral water on your face after your daily makeup cleansing.
1 DIY recipe with this product :
Particular attention is paid to the quality of the materials selected. All our floral waters come from the distillation of flowers and leaves in aloe vera water.
Our products are composed of ingredients of natural origin and / or from organic farming. Our commitment includes the absence of parabens, silicones, phenoxythanol, nanoparticles, PEG, perfumes and synthetic dyes. Our products are packaged in France with minimal and recyclable packaging.
Customers who bought this product also bought: