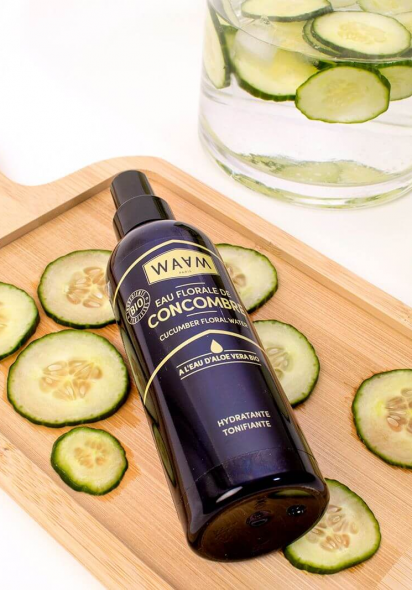 ARTICLE OF THE MOMENT
5 unsuspected uses for Cucumber floral water
They're fans !
"
I think this floral water is great! I've tried a whole bunch of floral waters to lightly moisturize and refresh my skin and this one is really the best.
As well as being effective, it smells of fresh cucumber...
- Cloé A.
"
It's become a must-have. i use it after makeup removal to replace a toner. it's ultra-moisturizing and i love the smell. sometimes it's my first thing in the morning before coffee and before a shower to wake up my face when i feel very tired. i store it in the fridge and that makes it even more effective. i love, or rather adore, this product. i can't imagine ever doing without it. i buy them in packs of 2 so i never run out
- Pascale F.
"
I love this product! Perfect for refreshing the complexion before applying serum and/or cream. I also apply it to the body on areas that have been over-sunned, and it feels great !
- Laura B.