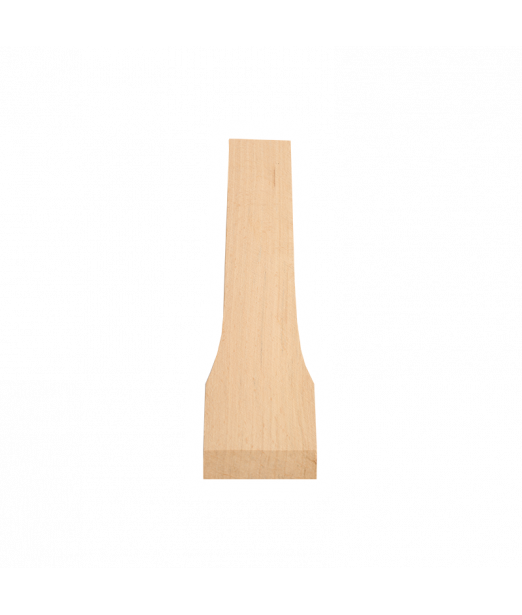  
Small and ergonomic, very useful for handling your ingredients.
Product sheet  
Dimension
Lenght : 13.5 cm. Width : 4 cm. 
Color
Beige clair. 
Material
Beech.
Use
Thanks to this spatula you will no longer have a mess, it offers a simple and pleasant grip to transfer your costetic mixture into an empty container without losing a crumb. This spatula is reusable, easy to clean and disinfect. So that the handling of the ingredients is a pleasure!
In practice 
With the spatula, you will collect all your preparation and put it in an empty container to keep it.  
You can also use the spatula to apply your Rhassoul mask or another hair mask to your scalp.
Cleansing 
The beech spatula is reusable and easy to clean.  
We do not recommend putting it in the dishwasher because over time the wood may be damaged.
The simplest and most effective solution is to wash it with lukewarm water and soap with a damp sponge. Then dry them with a clean, dry cloth.
WAAM tips
Use your spatula during your Rhassoul shampoo, so you can control the coverage. 
Even more beauty tips and DIY recipes in our "DIY recipes" section. " 
Customers who bought this product also bought: