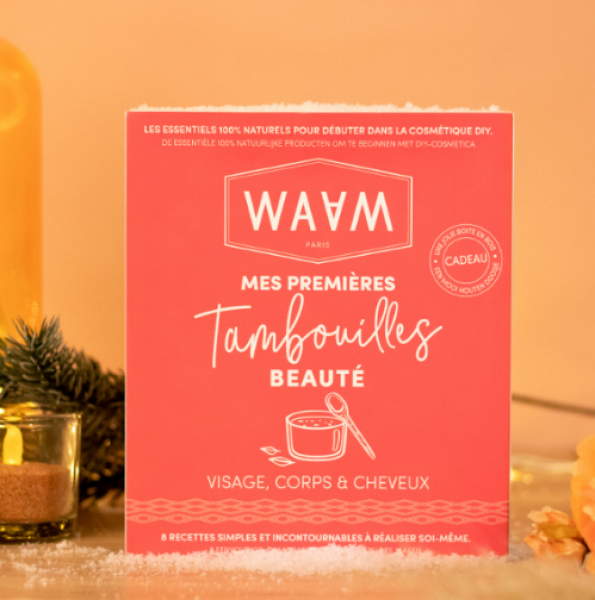 Our gift ideas for the holidays (Christmas, New Year...):
It's almost the end of the year, and with it, the arrival of some of your favourite holidays! Perhaps you've run out of gift ideas, or you're in the mood for something new?
Here are some fun and affordable ideas for gifts that please without breaking the bank!
1- Boxes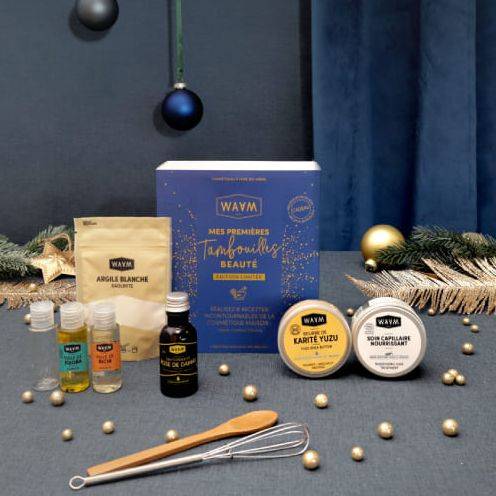 Gift sets are the perfect gift for those who love surprises and little touches. We offer you 3 DIY gift sets to make your own personalized skin care products:
2-Tambouilles set: This set is suitable for everyone, so even the most novice DIYer can easily make the recipes on offer. This makes it the perfect gift for natural cosmetics enthusiasts.
3-The solid cosmetics set: This set is suitable for everyone, and even the most novice DIY enthusiasts will find it easy to follow the suggested recipes, making it the perfect gift for zero waste cosmetics enthusiasts. You'll find 7 products to make 3 essential recipes:
- Solid hand cream
- Gentle solid deodorant
- Nourishing solid shampoo
4-Le Coffret mon trio de soins à l'Aloe Vera: This boxed set featuring organic Aloe Vera, a leading DIY product, lets you discover the diversity of its uses with three recipes for face, body and hair. Its freshness is sure to delight! You'll be able to use it in three key recipes:
- Healthy glow moisturizing jelly
- Exfoliating gel
- Serum for dull hair and ends
5-The "I take care of my hair" set: This set contains everything you need to create your own complete hair routine. Suitable for all hair types, it includes 5 different recipes, so you'll find everything you need to take care of your hair.
Your recipes :
1 Softening shampoo
1 Beautifying conditioner
1 Rinsing water
1 2-in-1 styling care
1 Two-phase detangling spray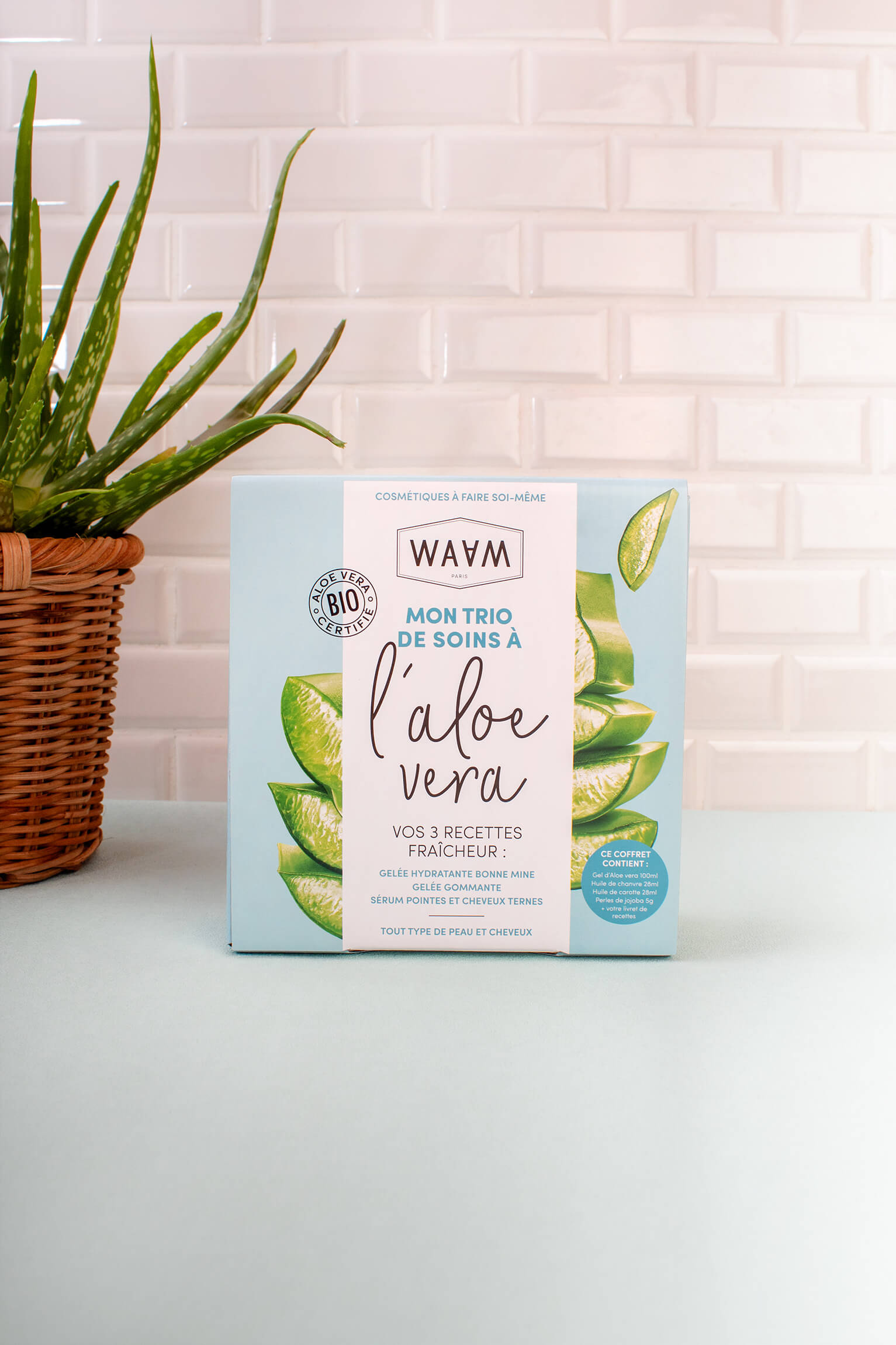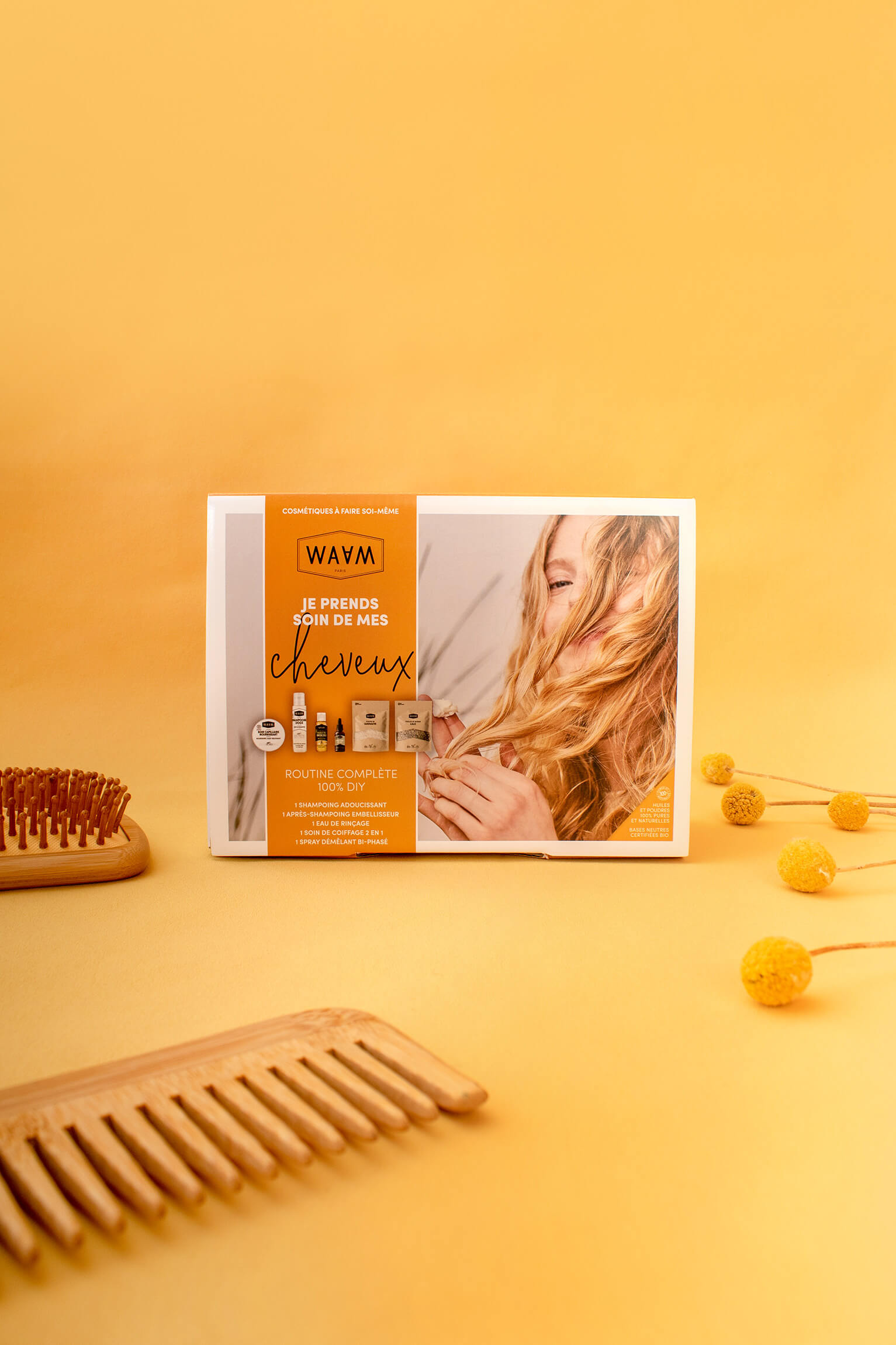 6-The "I take care of my skin" set: In this set, you'll find all the ingredients you need to create a complete beauty routine to care for your skin with your own hands. Thanks to these 5 easy recipes, your face and body will be pampered.
Your recipes :
1 Gentle make-up remover cleanser
1 Nourishing shower gel
1 Exfoliating and firming shower gel
1 Invigorating and energizing body treatment
1 Regenerating and moisturizing mask
Dry hair? Damaged? Dull? Brittle? Dull? Give your hair everything it needs with this trio of essential oils renowned for hair care. Your hair will be stronger, more resistant, more supple and more beautiful!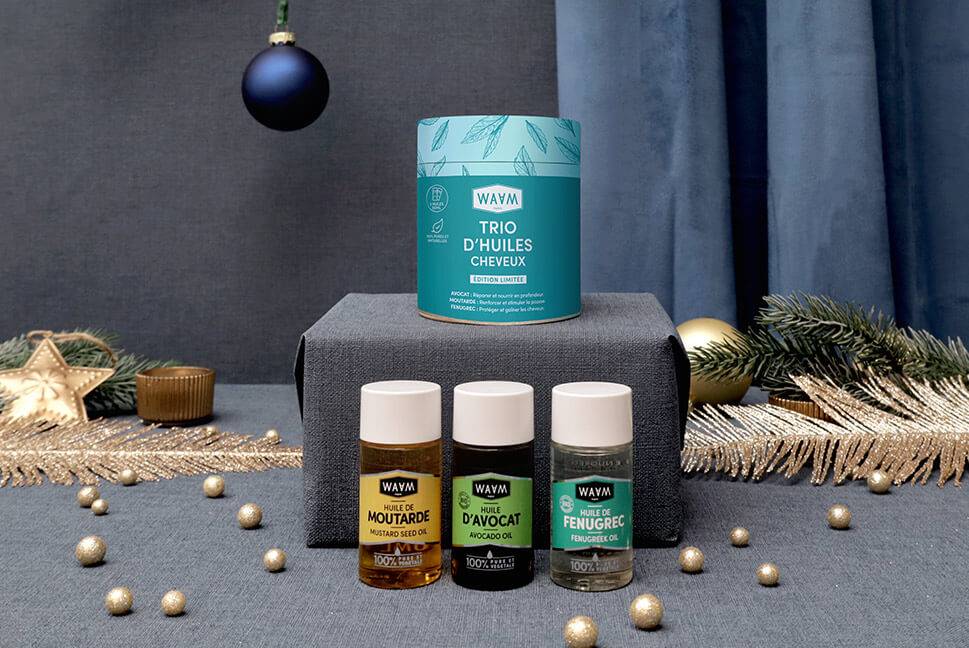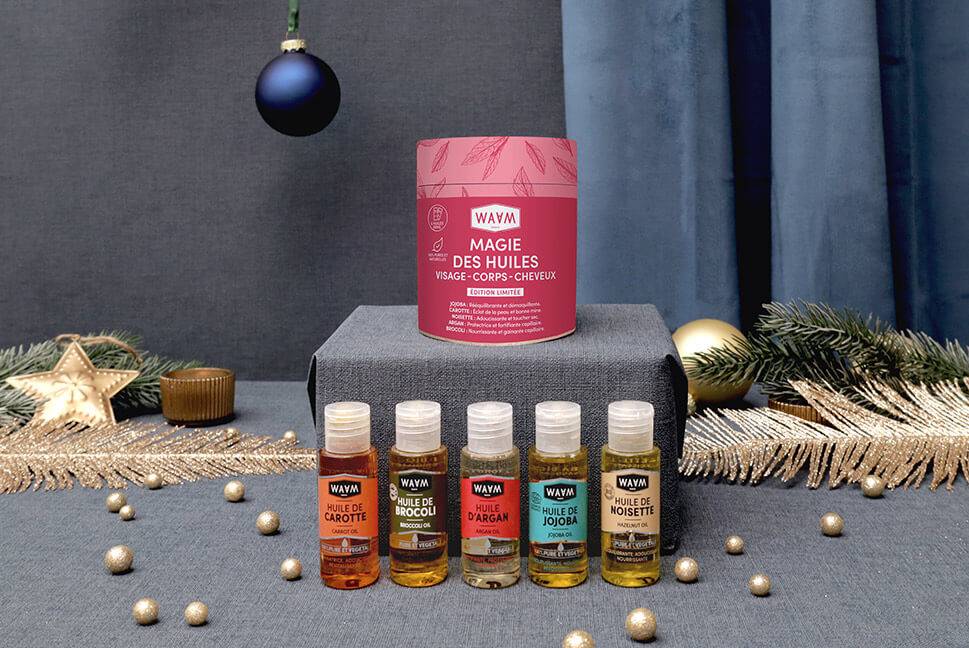 This pretty box contains all your favorite oils: Broccoli, Carrot, Hazelnut, Argan and the essential Jojoba. Whether you leave them in your bathroom or pack them in your travel kit, these 5 precious oils will help you take care of your hair and skin every day!
For strong, shiny hair, this kit contains: 100ml Hair Care, 50ml Mustard oil, a hair towel and a mini maryse.
Start your DIY in style with this kit featuring a WAAM Bowl, measuring glass, funnel, bamboo spoon, whisk and graduated syringe.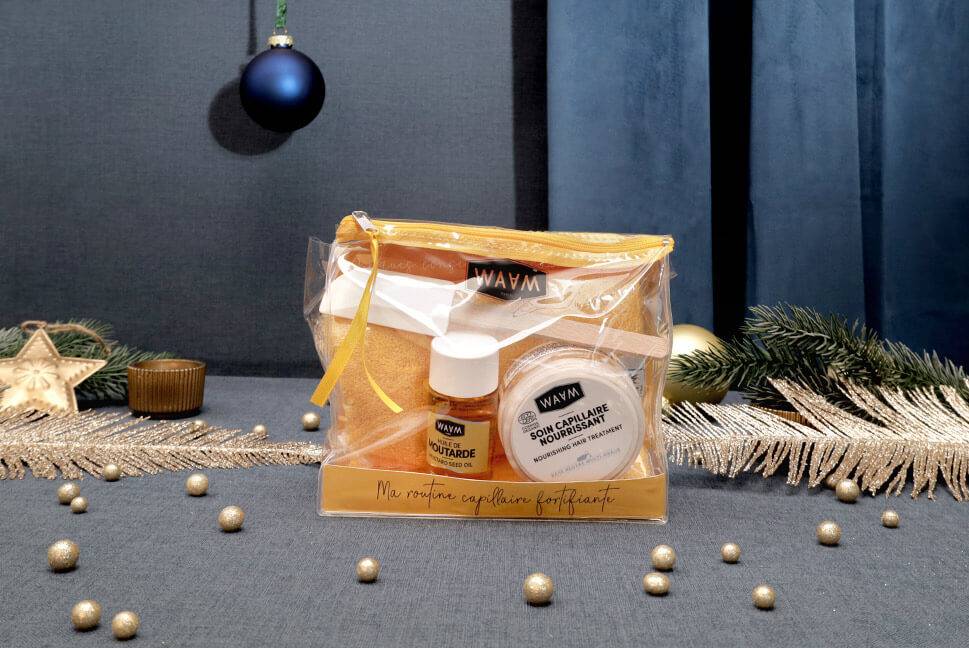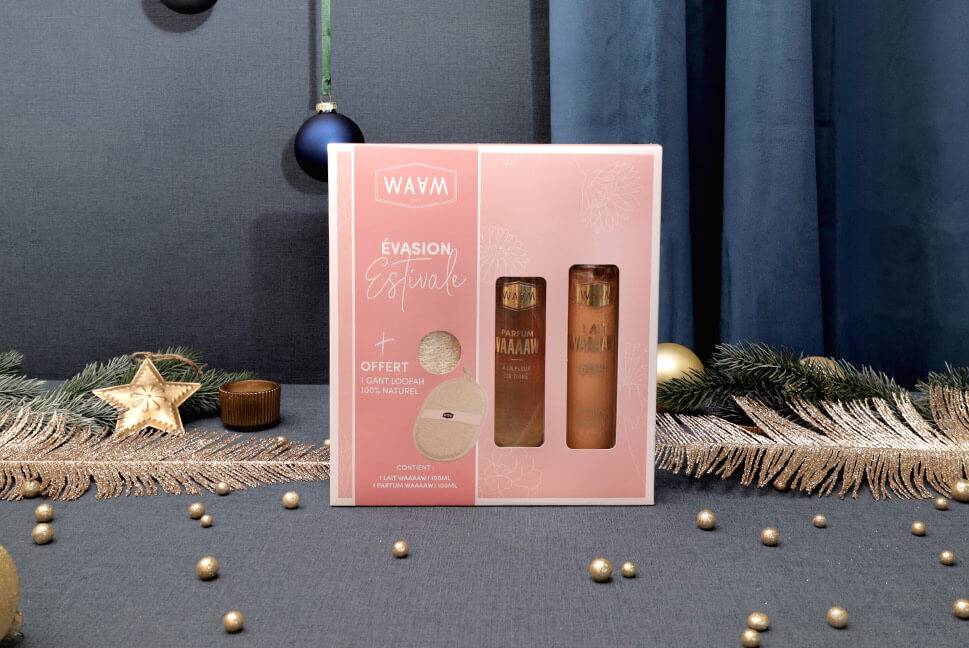 Treat yourself to an escape to the sun with this set featuring a Tiare flower scented perfume, a tinted shimmering moisturizing milk and a gift of an exfoliating loofah glove.
This powdered hygiene kit is perfect for taking with you wherever you go. It includes a face cleanser, shampoo, shower powder and toothpaste powder!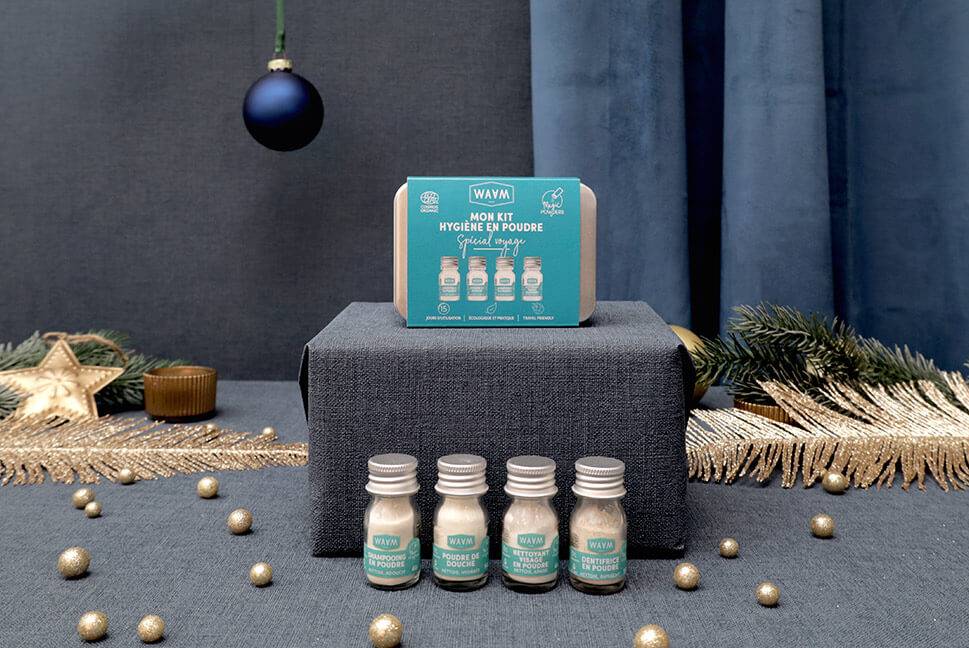 3- DIY gifts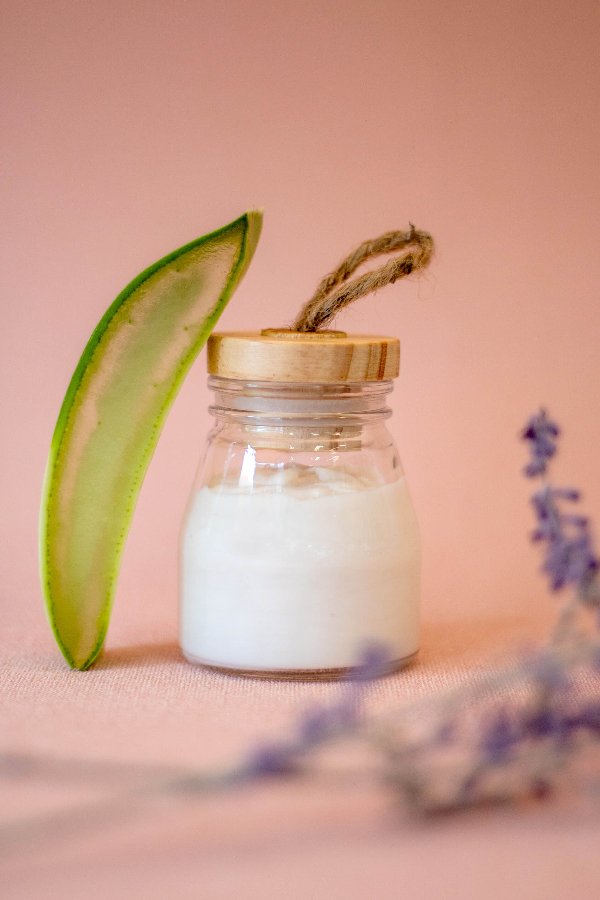 4- Pouches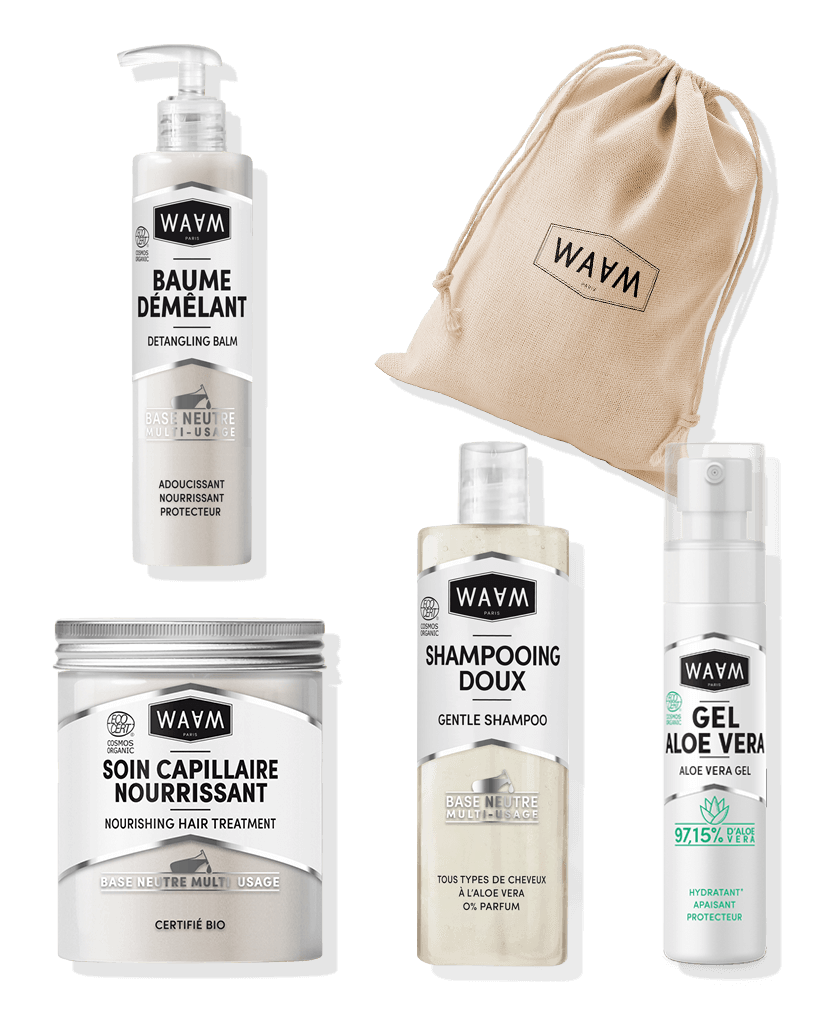 5- Gift ideas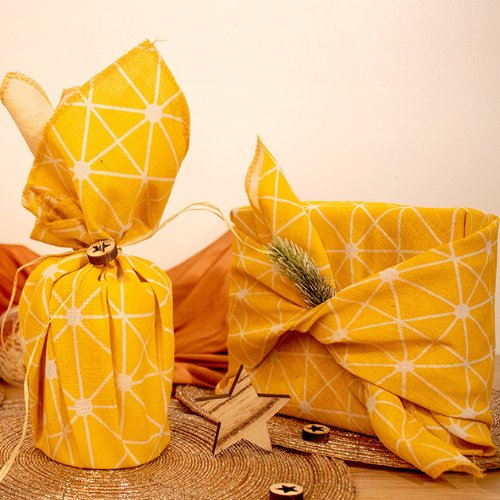 23- Gift wrapping
You've found the perfect gifts for your loved ones, that's great. To finish on a high note, use original packaging to set yourself apart this year. Why not opt for a pretty, patterned wax pouch? Reusable and easy to tie, it's perfect.
For larger gifts, we offer our furoshiki in two formats (small and large). These are fabrics that can be tied using a Japanese technique to wrap your objects beautifully. Watch our video tutorial here to find out how to wrap your gifts with furoshiki.
E-gift cards are a sure-fire way to make sure you don't go wrong. Just choose the amount you want (20, 40, 60, 80 or 100 euros), and the lucky recipient will be able to treat themselves to the products of their choice. Everyone's sure to be satisfied!
We hope you've found what you were looking for in our gift ideas. If not, you can always choose the products you like on our site and give them as gifts, of course!
And don't hesitate to treat yourself to a well-deserved gift :) The whole WAAM team wishes you a merry Christmas and a wonderful gift season!
WE APPRECIATE YOUR FEEDBACK
Did you like this story?