 
For Face, Body and Hair
Properties: Nourishing, softening, regenerating
Uses: Face and body treatment, hair care, after sun care
Indications: Mature skin, damaged, colored or bleached hair
HIBISCUS OIL
Nourishing, regenerating, regenerating
Hibiscus oil is unique for its richness in vitamin E. Vitamin E is a natural antioxidant that helps fight skin aging or UV damage.
Hibiscus oil is both regenerating and nourishing for the skin and hair. It is a true beauty ally! This oil is also known and renowned for its various benefits on the hair. In addition to nourishing the hair, it promotes their disentangling and highlights shine.
There are several hundred species of Hibiscus. In general, the Hibiscus is represented by a pink flower. But in reality, we find among the different species of Hibiscus pink, red, purple, and even white flowers!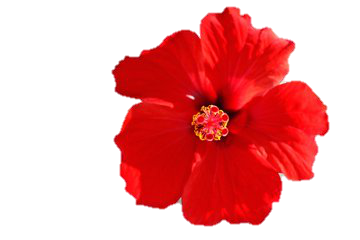 The botanical minute
The hibiscus flower, very well known, is consumed in certain regions, in particular as an infusion to make Bissap, a drink to which medicinal properties are attributed. Hibiscus oil is made from the seeds of the plant, which contain a large amount of vitamin E, phytosterols and omega 6.
INCI : Hibiscus Sabdariffa Flower extract
Origin : Senegal
Part used : Seeds
Process for obtaining : First cold pressing
Composition : Linoleic acid (omega 6), oleic acid (omega 9), palmitic acid, stearic acid
Solubility: Miscible in oil
Texture / odor : Orange yellow liquid with no particular odor
CONDITIONING:
3.38 fl oz PET plastic bottle with aluminum service cap.
Learn more about our packaging
How to reuse your empty containers?
CONSERVATION :
In a cool, dry and ventilated place, away from heat sources and away from light.
PRECAUTIONS :
In case of contact with eyes, rinse for several minutes by opening the eyelids. If swallowed, rinse your mouth.
Did you know ?
In many countries, hibiscus flower is used as an adornment for women's hair. Flower of love, in Tahiti, women wear it on their left ear to indicate that their heart is already taken. If they wear it right, it is because their heart is ready to take.
Hibiscus oil benefits
Delays skin aging and smoothes fine lines
Nourishes dry and damaged skin
Reduces brown spots and stretch marks
Restore elasticity and tone to the skin
Soothes skin after sun exposure
Nourishes and coats the hair fiber
Brings shine and strengh to hair
For whom ?
Face, Body and Hair
All skin types and hair
Suitable for the whole family, even to pregnant and lactating women
How to use it ?
Hair oil bath
Face care oil
Anti stretch mark oil
Healing serum
What product(s) to combine with ?
Vegetable oils
Hydrating milk
Hair care basis
Essential oils
Shea butter
To make hair shiny and give strengh while making the detangling easy: Apply a few drops on hair length and ends.
4 DIY recipes with this product :
Our vegetable oils are 100% pure and natural and come from wild plants carefully selected in producing countries. We guarantee products of excellent quality, with preserved properties.
Our vegetable oils are mainly extracted during the year by first cold pressing in order to retain all their properties. Our macerates are obtained by maceration of the plant in Sunflower oil.
We do not add any additives, chemicals, perfumes or dyes. Each vegetable oil has its own properties and represents in itself a nourishing and regenerative treatment.
Particular care is taken to the quality of the selected materials. All our products are composed of ingredients of natural origin and / or from organic farming.
Our commitment includes the absence of parabens, silicones, phenoxythanol, nanoparticles, PEG, perfumes and synthetic dyes.
Our products are packaged in France with minimal and recyclable packaging.
Customers who bought this product also bought: