 
For face and body
Properties: Soothing and regenerating
Uses: Soothing lotion, care to soothe and soothe the skin
Indications: Sensitive skin, irritated skin
We are progressively changing our floral waters design. Our products are still the same.
ROMAN CHAMOMILE FLORAL WATER
Soothing and regenerating
Roman Chamomile floral water is known for its soothing and anti-inflammatory properties.
The Roman Chamomile has been used for centuries for its multiple virtues. It is a true ally of beauty, well-being and health. Particularly recommended for the care of sensitive and irritated skin, Roman Chamomile floral water calms redness and slight skin irritations.
Indeed, it is a very good anti-inflammatory which will soothe sensitive skin or following an allergic reaction. Associated with aloe vera water, Roman Chamomile floral water will gently soothe all skin types, even those that are still fragile like those of babies.  
Chamomile floral water purifies the skin and makes it more toned, its astringent and rebalancing properties make it a real beauty ally.
It also helps in relaxation and promotes good sleep thanks to its scent which helps to free the mind and forget everything that can upset the good balance of the body.
Roman chamomile floral water can be used by the whole family and it can even be used for babies.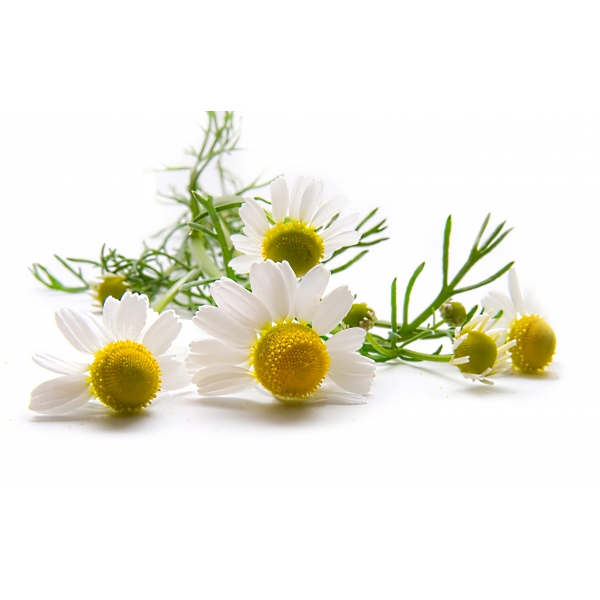 The botanical minute
The petals of its flowers are white and its heart is yellow. It measures 10 to 30 cm and its hairy stems are first lying on the ground, before straightening. Roman chamomile originates from the Atlantic coast, from Europe to North Africa. It then spread to North America, Central Asia and even North Africa.
INCI : Aloe barbadensis leaf water, Anthemis nobilis flower water, Benzyl alcohol, Dehydroacetic acid.
Name : Anthemis nobilis.
Origin : France
Part used: The flower
Process of obtaining: Flowers of Roman Chamomile, distilled with organic Aloe Vera water
Composition : Aloe Barbadensis Leaf Water, Anthemis Nobilis Flower Water, Geogard 221.
Solubility: Miscible in water
Texture / odor : Transparent liquid
PACKAGING:
6.76 fl oz container with spray pump
Find out more about our packaging
How to reuse your empty bottles ?
CONSERVATION :
Keep away from light and heat, at room temperature in its original closed packaging.
PRECAUTIONS :
If swallowed, rinse your mouth.
Did you know ?
Contrary to what you might think, Roman chamomile does not come from Rome! It is native to the Atlantic coast (France, Spain, Portugal, England) but also from North Africa. Why call it Roman Chamomile in this case? Due to its strong presence in the city of Rome during the 16th and 17th centuries.
But also, chamomile floral water effectively protects plants against aphids and insects
Benefits of Roman Chamomile
- Calming
- Regenerating
- Purifying and tonifying
- Promotes relaxation and sleep
- Healing
- Intesifies blond hair color
- Soothes irritated eyes
How to use it ?
- Skin and care treatment
- Incorporated in a moisturizing milk, a soap or to do a makeup cleanser for sensitive skin
- Anti-mosquitos spray
- In baby's bath to enhance relaxation
For whom?
Face and Body
Sensitive skin, irritated, atopic and blemished skin
Suitable for the whole family, even pregnant and breastfeeding women
What product (s) to combine with?
Vegetable oils
Plant powders
clays
Calming and regenerating, this floral water is ideal to moisten your clay masks which must not dry during and after application. You just have to spray Chamomille floral water regularly onto your mask.
7 DIY recipes with this product :
Particular attention is paid to the quality of the materials selected. All our floral waters come from the distillation of flowers and leaves in aloe vera water.
Our products are composed of ingredients of natural origin and / or from organic farming. Our commitment includes the absence of parabens, silicones, phenoxythanol, nanoparticles, PEG, perfumes and synthetic dyes. Our products are packaged in France with minimal and recyclable packaging.
Customers who bought this product also bought: