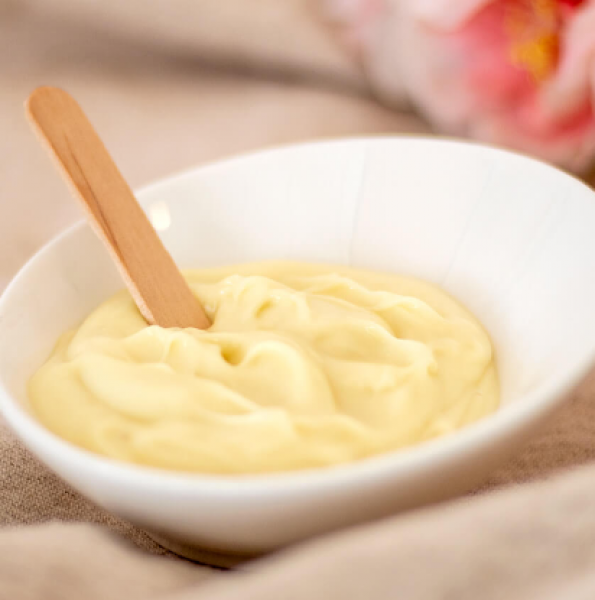 Mature skin face cream
Mature skin
Wrinkles
REC302
It is possible to retain beautiful skin despite the effects of time. That's why facial skin, which can be very sensitive, needs to be treated with the utmost care. The use of purifying and regenerating ingredients will help protect the skin and ensure proper cell renewal.
To preserve mature skin, we also need to promote its elasticity and hydration. Today, we'd like to share with you a recipe for a moisturising cream that will take the utmost care of your skin.
Before starting your DIY recipes, it is important to download the recommended Hygiene Rules.