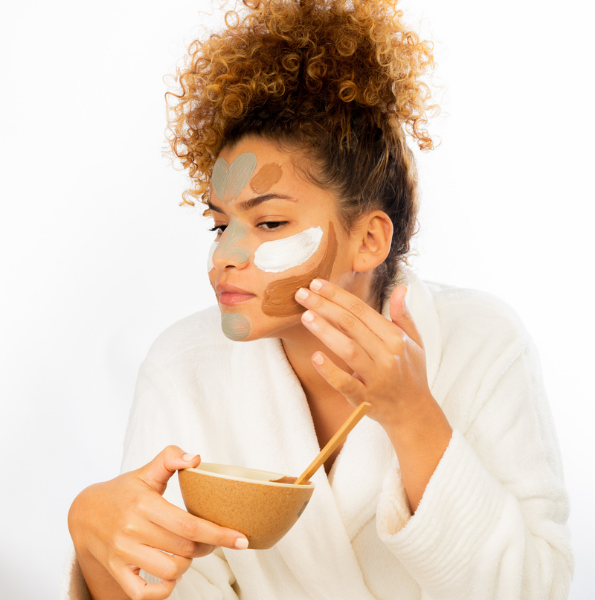 Clays: simple, natural skin care products
Clays are very popular, and the growing interest in natural skincare is no coincidence. They're simple to use and work wonders on the skin, especially the face.
Which clay to choose?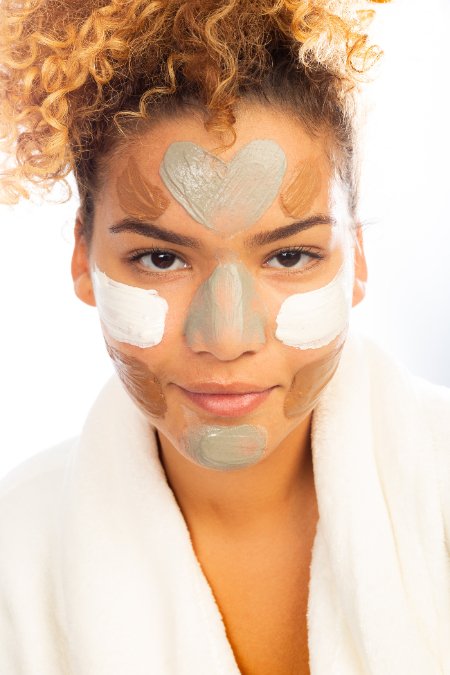 Different clays are ideal for different needs and skin types. They are purifying, healing and, above all, rich in minerals.
Let's take a closer look at some of these clays.
Green clay
This is the best-known and most widely used. It is designed to purify and detoxify combination to oily skin. Applied as a mask,green clay absorbs excess sebum and helps regulate the skin. For normal skin in need of purification and toning, we recommend Montmorillonite green clay.
Red clay
Red clay is soothing and detoxifying. It is ideal for tired, reactive and blotchy skin. If you have skin prone to redness, this is the clay for you. Red clay is very rich in trace elements and oxidized ferric acids (hence its red color). It promotes blood circulation and restores radiance to the skin. Red clay is also a cleanser and will act on skin in need of mattifying.
White clay
Also known as kaolinite or kaolin clay. It's the ideal clay for dry, mature skin. It is less rich in minerals and therefore less absorbent than green clay.White clay is rich in silica, an element naturally present in the body but which diminishes with age and is notably responsible for the appearance of wrinkles. Applied as a mask to the face, it hydrates the skin (it's the only clay with this astringent power), softening and purifying it.
Rhassoul from Morocco
Also known as "the earth that washes". In Morocco, Moroccan Rhassoul is used as a shampoo or purifying soap. It cleanses without aggressing the skin, absorbing impurities and grease. Rhassoul detoxifies, purifies and clarifies the skin. Skin is left feeling soft. Its rich mineral content makes it an ideal addition to your skin care routine. If you need to purify your skin or hair gently and effectively, choose Rhassoul.
How to use these different clays?
The simplest way to use clays is to add a little water to obtain a paste that can be applied to the skin as a mask. You can also add floral waters or essential oils to make them even more effective.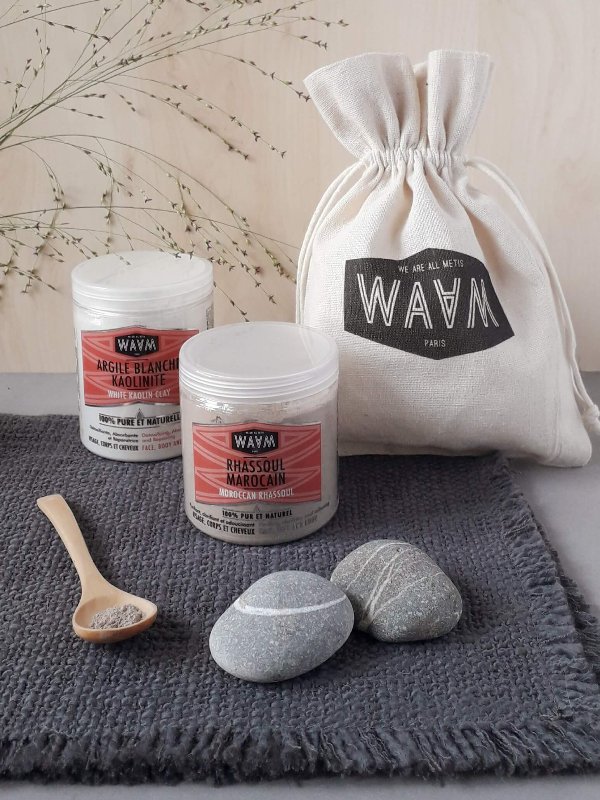 WE APPRECIATE YOUR FEEDBACK
Did you like this story?