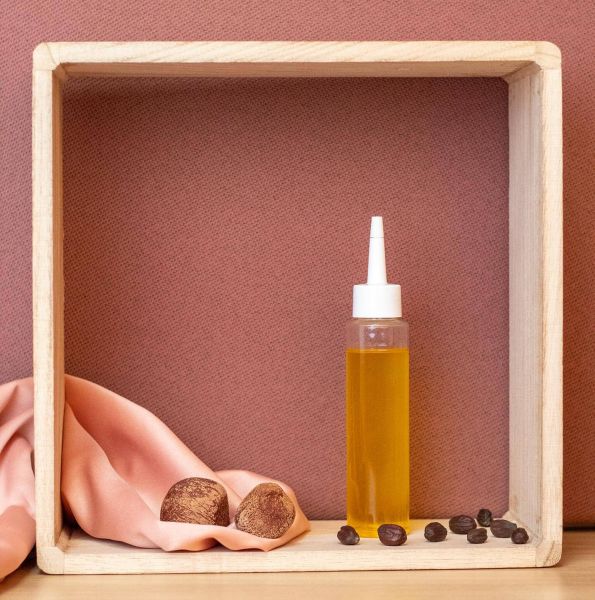 Oil bath for irritated scalps
It's important to purify and cleanse the scalp. In fact, whether our scalp is sensitive or not, it's just as important to take care of it as our hair. Make this treatment with Touloucouna oil, Garlic oil, Jojoba oil, and Patchouli essential oil!
Before starting your DIY recipes, it is important to download the recommended Hygiene Rules.