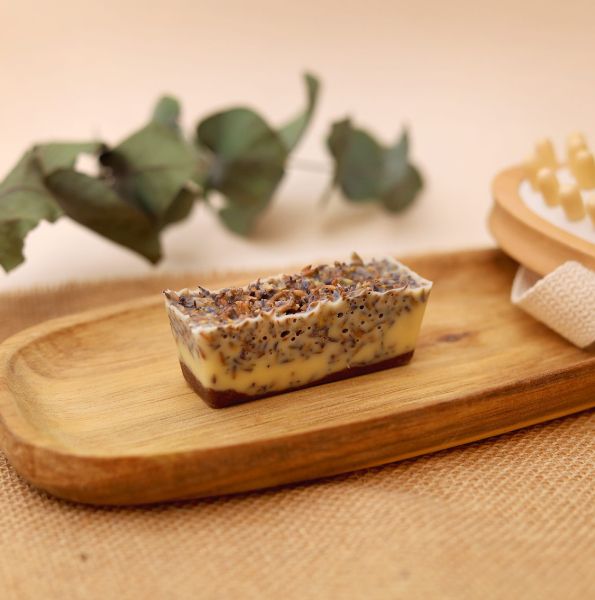 Exfoliating body shower bar
Combination skin
Cellulite
Stains
Stretch marks
Combination to oily skin
Dull complexion
REC264C
To take care of your body, we propose a solid exfoliant. It will remove dead skin cells while softening your skin.
Exfoliating bars are a new way of gently exfoliating your skin. Make this simple recipe with candelilla wax, apricot kernel powder, dried lavender, and cocoa butter to intensely nourish your skin.
Before starting your DIY recipes, it is important to download the recommended Hygiene Rules.