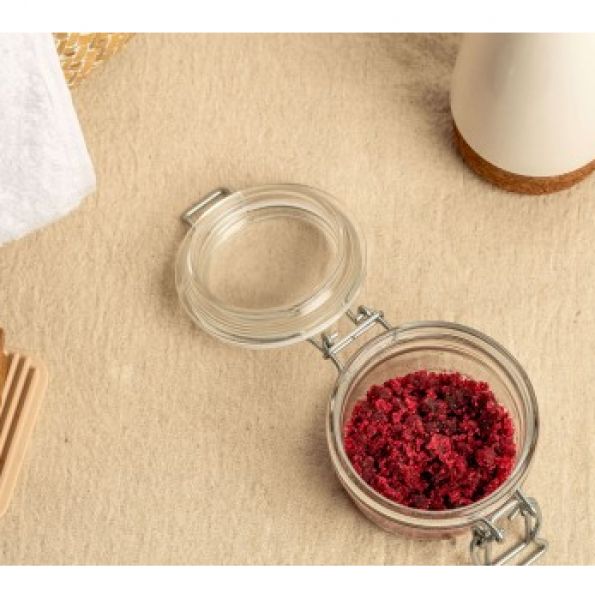 Hibiscus Body Scrub
Combination skin
Mature skin
REC107
Make a body scrub with Hibiscus powder
Another DIY beauty that should please you or the person you are going to give it to.
Scrubs are one of the most popular body treatments and you will see that they are very simple to perform.
To bring some originality to your scrub, we offer a recipe with hibiscus powder (yes we really like hibiscus powder right now).
Avant de démarrer vos recettes DIY, il est important de télécharger les règles d'hygiène.
Comment utiliser le produit
Précautions et mise en garde