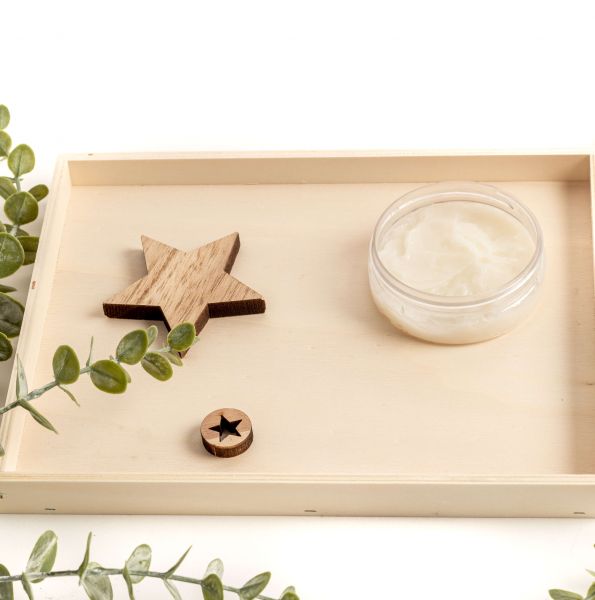 Extra-melting body balm
Dry skin
Dehydration / Dryness
Children
REC108
In our last advice post, we shared with you some tips for taking care of your skin in winter. Some skins need even more nutrition and protection, especially with the cold weather we're currently experiencing.
So today, we'd like to share with you a very rich yet comforting recipe for skin that suffers from the cold.
Before starting your DIY recipes, it is important to download the recommended Hygiene Rules.