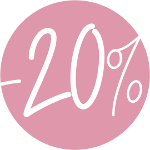  
For Face, Nails and Hair
Properties: Fortifying, Restorative and Regenerative
Uses : Anti-aging treatment, well-being massage, brittle and cracking skin, nail treatment
Indications : Dry skin, mature skin, dry, dull or fragile hair, brittle nails
2 available capacities: 1.69 fl.oz and 3.38 fl.oz
ARGAN OIL
Strengthening, Regenerative, Repairing
Argan Oil is inherently beneficial because it generously provides flexibility, shine and firmness for any skin or hair in distress.
From argan beauty rituals, argan oil is a pearl of nutrition. Naturally rich in oleic acid, it softens, gives suppleness and radiance to the skin. Thanks to its emollient properties, it helps restore the hydro-lipid film of the skin, and thus keeps it hydrated and rejuvenated.
Its high content of linoleic acid (omega 6), allows it to regulate the production of sebum and the appearance of imperfections. It is therefore highly recommended for acne-prone skin. Thanks to its tocopherol content, argan oil is also ideal for combating dryness and aging of the skin. It is also perfect for strengthening nails and hair.
Our Argan oil is traditionally cold extracted from the places of production in southwest Morocco and is guaranteed without additives.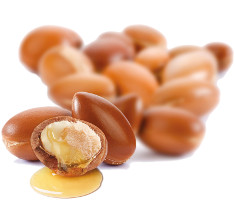 The botanical minute
The argan tree is an endemic tree of Morocco, with thorny branches which can measure from 8 to 10 m high. Its yellow-green fruit contains one to three albuminous and oily almonds.
INCI : Argania Spinosa Kernel oil
Origin : Morocco
Part used : Argan almonds
Method of production : First cold pressing
Composition : Glycerides of fatty acids from Argania Spinosa mainly oleic and linoleic acids, sterols, vitamin.
Solubility : Miscible in oil
Texture / odor : Slight hazelnut odor
PACKAGING :
3.38 fl oz PET plastic bottle with service cap.
Find out more about our packaging
How to reuse your empty bottles ?
CONSERVATION :
At room temperature. Protect from light, tightly closed in its packaging
PRÉCAUTIONS :
In case of contact with eyes, rinse them for several minutes by opening the eyelids. If swallowed, rinse your mouth.
Did you know ?
The word "argan" means "olive tree" in the Berber language. Besides, the argan tree is also known by the name of "olive tree of Morocco".
Served with tea, argan oil accompanied by honey is offered to guests as a sign of hospitality in the Souss region of Morocco.
Benefits of Argan Oil
Strengthens nails and eyelashes
Slows aging
Prevents dryness
Controls redness
Repairs cracked and chapped skin, also eczema and psoriasis
Repairs dry, dull or fragile hair
Strengthens hair and gives it shine
For whom?
All skin types and hair
Suitable for the whole family, even pregnant and breastfeeding women
How to use it?
Hair oil bath
Hair care
Anti–aging face serum
What product (s) to combine with?
Vegetable oils
Moisturizing milk
Hair neutral base
Essential oils
WAAM TIPS
In anti-aging prevention : use pure argan oil 2 times a day on dry skin.
To fight against dandruff and brittle hair : apply Argan oil to your entire hair by massaging.
12 DIY recipes with this product :
Our vegetable oils are 100% pure and natural and come from wild plants carefully selected in producing countries. We guarantee products of excellent quality, with preserved properties.
Our vegetable oils are mainly extracted during the year by first cold pressing in order to retain all their properties. Our macerates are obtained by maceration of the plant in Sunflower oil.
We do not add any additives, chemicals, perfumes or dyes. Each vegetable oil has its own properties and represents in itself a nourishing and regenerative treatment.
Particular care is taken to the quality of the selected materials. All our products are composed of ingredients of natural origin and / or from organic farming.
Our commitment includes the absence of parabens, silicones, phenoxythanol, nanoparticles, PEG, perfumes and synthetic dyes.
Our products are packaged in France with minimal and recyclable packaging.
Customers who bought this product also bought: